Twelve South StayGo Mini – A mini USB-C Hub for portable workspace setup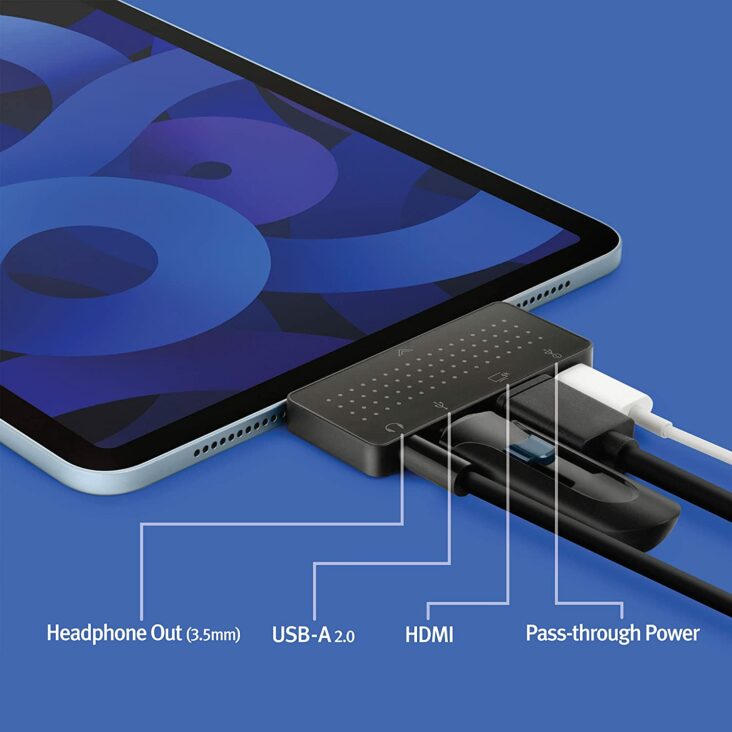 With many powerful laptops and tablets in the market, setting up a desire portable workspace can still be a challenge. A smaller but travel friendly laptops or most tablets come with limited port to enable you to fully utilise the portable device like how you would at your home or work desk. Many of us had to settle with an additional USB Hub to further extend these portable devices for work or even for leisure. But some of the USB Hub in the market comes with either limited ports or it could come in a size or design that is not travel friendly. This would discourage you from bringing it along when traveling and hence, unable to setup a portable workspace if and when needed. The Twelve South StayGo Mini is a small USB-C Hub (as described) which comes in a travel friendly design and can give you sufficient ports to setup your portable workspace.
This mini USB-C Hub is built with a USB-C connector which allows you to directly attach it with your tablet or laptop that has USB-C port. This makes the overall outlook cleaner (without any cable hanging in between) and it is easier for you to bring around both the laptop/tablet plus the hub. The StayGo Mini is packed with a 0.5 meter USB-C cable too in case if you want to transform it to become a USB-C Hub dongle instead. Specification wise, the StayGo Mini can gives you a 1x 4K HDMI Port, 1x Dual functionality USB-A port, 1x USB C Port 100W PD and a 3.5 mm audio jack too which is sufficient to setup a mini portable workspace wherever you go.The 4K HDMI port allows you to easily extend your smaller display device (smaller laptop or tablet) to a bigger monitor or display to enable you to work more efficiently. Also, the USB-A port would allow you to easily connect to any additional USB accessories such a USB keyboard or mouse so that you can navigate or type more comfortably (if you think so). And in case if your device is running out of juice, you can charge it via the USB-C PD port without the need to detach it from your laptop/tablet. This indirectly means, you can have both of the devices attach together most of the time and scrape off the idea of attach or detach it which can be troublesome.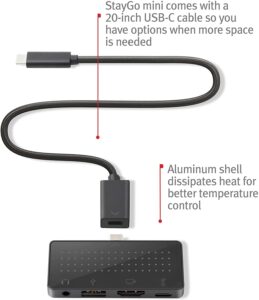 Measuring at ~3.32 x 0.83 x 7.57 cm and weighing at ~ 173g, the StayGo Mini is pretty mini and thin to travel with without taking too much of your bag spaces. Tech it out the detail features and description of this mobile friendly USB-C hub @AMAZON!