TSTAND2 – A flexible tablet stand with Bed mode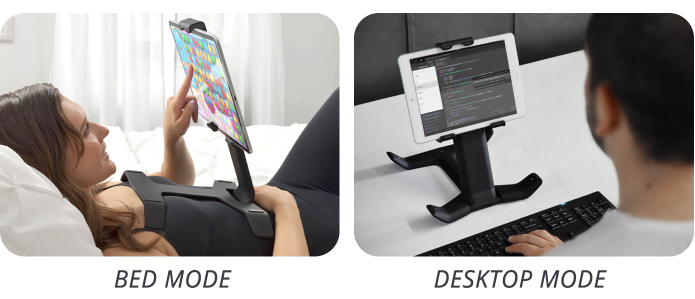 Tablets and phablets are the go-to entertainment devices for many of us nowadays. It is so convenient that you can use it almost at everywhere including on your bed. One drawback though, is that many of the models could not stand easily on its own. Many would have to rely on other tool such a standalone stand or the device case with stand capability. With these stand tools, many would work stably on a flat surface and might struggle if it isn't. This is especially challenging if we want some entertainment via our tablets on our own bed. The TSTAND2 is one of the standout tool in this area.
This tablet stand's base is reversible and with its base design, this is an advantage. Depending on the mode or the surface the stand need to "stand" on, changing its base helps. When you need to view your device on a none flat surface, on bed or sitting on a couch without table, reversing its base would be useful. On top of its capability to reverse the base, this tool supports adjusting viewing angle from zero up to 310 degree. This is specifically useful if you are using your device for different purposes.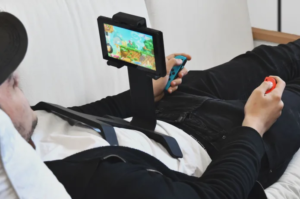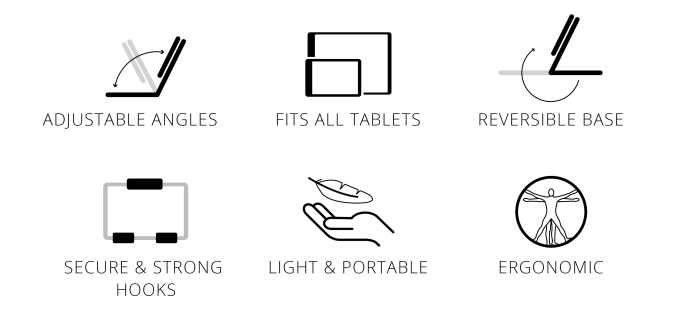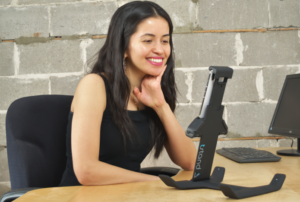 Its hook can be easily adjust and can support devices with display of up to 12.9 inch. This makes it a multi-device support tool and its not specific to any brand or type of devices. It is light (~ over a pound) and it can be folded flat (almost) making it a tool that can be travel with conveniently. This tool is design to fit into any bag or case that can fit an 11 inch or above portable device. It is named TSTAND 2 because it has a predecessor named TSTAND introduced in 2015. The TSTAND2 introduces many new changes and material to better fit today's world. Tech it out the detail specifications and changes of this multi-support stand tool @INDIEGOGO!