PopSockets PopGrip for MagSafe – Clean iPhone 12 and 13 stands on a MagSafe Case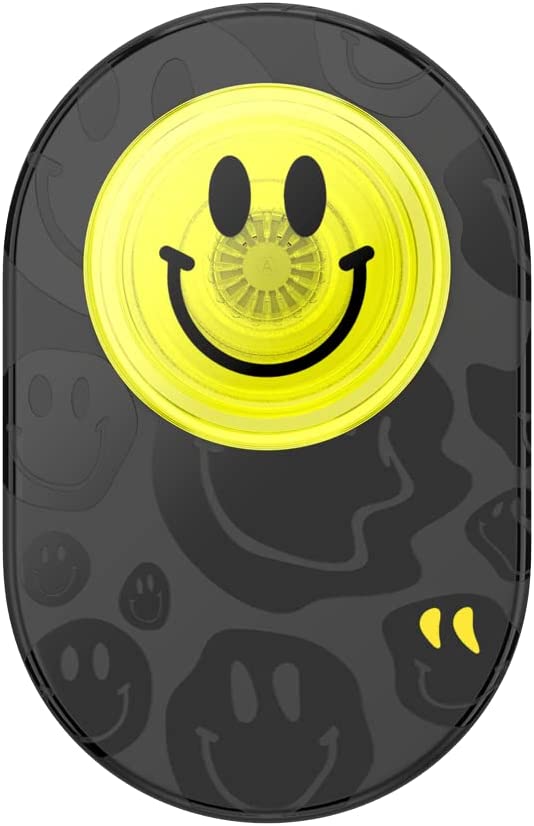 Smartphone stands and holder are very useful for individuals who uses their phone frequently. This accessory usually comes in the form of ring or grip which allows you to hold your phone securely with one hand. Most of this accessory can be conveniently turn into a phone stand too which made it a multi purpose gadget. Some of this accessory requires you permanently stick on with the phone or its case. This is not ideal especially if you are planning to remove it. As a result, the sticky mark may stays.
If you have an iPhone 12 or iPhone 13 and looking for a stand cum holder, the PopSockets PopGrip for MagSafe is a worthy to explore option. As its name says, it is compatible with MagSafe and it attaches securely on a MagSafe-compatible phone case. Note that many recommended that this accessory should not be used with bare phone directly. Because it is MagSafe compatible, you can easily attach it with phone case without any additional tool or steps. In case, if you need to charge your phone via wireless charging, this accessory can be easily removed too.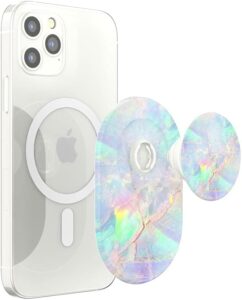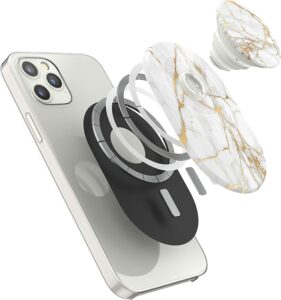 The top can be flatten whenever it is not in use, so that the grip does not pop up all the time. And measuring at approximately 57mm x 90mm x 7.12mm (thickness), the phone does not pop up too much even when the PopSocket's top is on flat mode. Popping up the top does not require too much effort either. Also, in case you are starting to feel dull with the top design you are having, you can easily replace it by getting some others that may come in different color or design. Tech it out the details of this MagSafe compatible, neat and convenient stand plus grip/holder for your iPhone 12 or 13 @AMAZON!