Trinus 3 in 1 – Bag with Transformable Size

You may often need to bring more than 1 bag when you are traveling especially if you are up for a 2 days stay or more. You probably need a bigger bag to store all your clothes, shoes, etc. A smaller bag for storing your laptop or other portable/tech devices that you may be bringing along. Plus you may bring along one small pouch/bag just so that you can easily store your smaller items (i.e. keys, passport, powerbank etc.) while you are enjoying your outdoor itinerary. With Trinus 3 in 1, you may be able to make do your travel with only a single bag.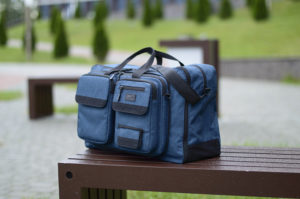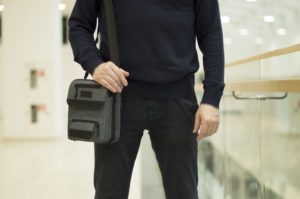 Trinus 3 in 1 is a waterproof and wrinkle-resistant fabric bag that can be transformed into different sizes/modes to suit your itinerary needs. You could turn it into a travel size mode to allow you to store all your clothes and other belonging (laptop, passport, powerbank, etc.) into this one bag. With travel size mode, you can pack your things like some of the ordinary suitcase/luggage where you can open the compartment for up to 180 degrees, to allow you to easily pack/unpack your clothes.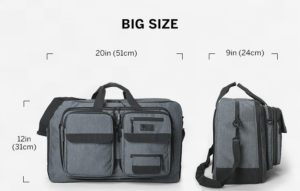 There is this laptop size mode too, where its a medium size bag to allow you to slot in a 15″ laptop. In this mode, you can still keep your smaller items with the smaller compartments attached to the bag.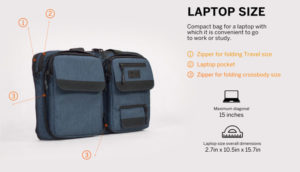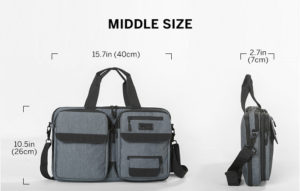 Lastly, you can turn it into a crossbody size bag. This is where you can keep your smaller items such as keys, passport, powerbank, coins, etc. when you are away from your hotel/accommodation plus you need not bring your laptop or bigger portable devices along.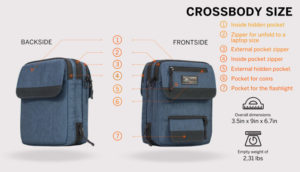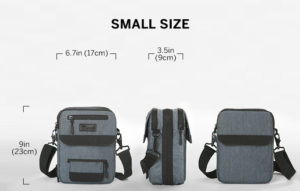 The key here is that they are not 3 separate bags. They are actually a single bag where you can easily transform it into these different mode as soon as you unloaded the specific items. Here is to give you an idea as to what are the things that you can bring with this bag and how it gets transformed.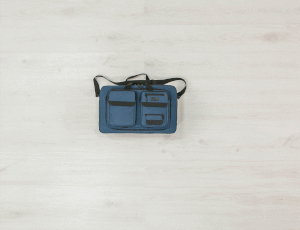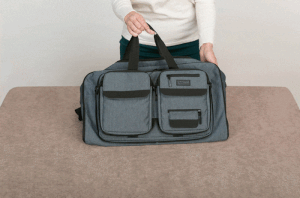 There are plenty of other features this single bag could offer. Tech it out its details and see more samples @INDIEGOGO!