The SkyClip Plus – Phone and Tablet Holder even in the air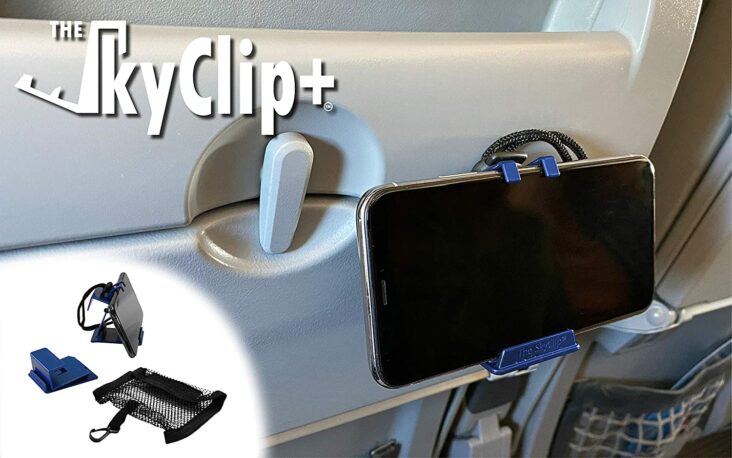 It is always nice to enjoy viewing your smartphone or tablet content without holding it. Like, you wouldn't want to hold your TV when watching a movie at home either, right? Its tiring and it wouldn't last long if you have to hold it all the time to just enjoy your favourite movie or videos. Imagine you are traveling through a long flight and you have to hold your phone/tablet through just so that you can get some entertainment. The SkyClip Plus is one of the many smartphone holders in the market that allows you to enjoy your phone/tablet content hands free even in a flight.
Some of these holders available in the market, comes in specific size and you may not be use it with other devices. For example, it may be compatible for a smartphone but may not for a tablet. The SkyClip Plus in this case is small in size but it is compatible with many smartphone brands/models, eReader or even tablet. Weighing at only ~17 gram and can be folded when not in used, makes it an extremely travel friendly accessory. It is possible to even slot it into your pocket or a purse.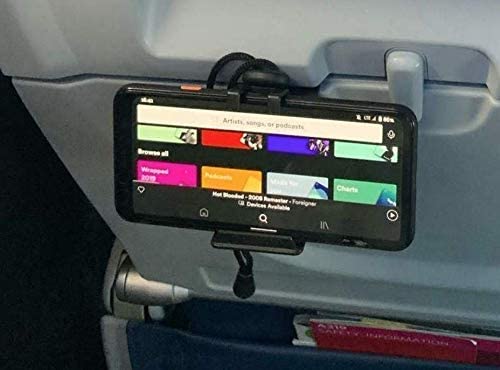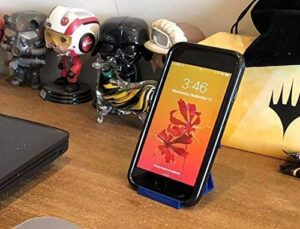 The SkyClip Plus is designed to allow you to simply hook it on a close seat tray (in an airplane or train) so that you can rest your smartphone or tablet on it. This then allows you to view the content without needing to hold it all the time. It also includes a stabilization cord to help holding your devices firmer. Additionally, this accessory is designed with none-slip material so that your device would not be easily slip off when you are not holding it. The SkyClip Plus is not just compatible to be used in the air, it can be used on a surface as a stand too.
Tech it out the detail features of this travel friendly and highly compatible phone/tablet holder @AMAZON!