TAU – The Convenient Emergency Pocket Power Bank
When traveling or being away from home, it may not be so convenient to bring along a bulky power bank just to keep your smartphone or portable device alive for a bit more. You would be able to fully charge your devices still once you reach home or back in the hotel room. It may be much more easier to bring a small and pocket size power bank that is just enough to keep your phone or portable devices alive while you are outside during and TAU is a power bank that can do just that.
Its a power bank that measures at ~4.5x6x1.2cm and weighing at ~40g. With that size of a power bank, you can easily fit it into your pocket and it still may not take too much of your pocket space. With a built-in 1,400mAh battery capacity, you can easily use this device as an emergency or back up battery for your smartphone or portable devices when you are outside. It is also built-in with USB-C, Lightning and MicroUSB connectors which means you need not necessarily bring along extra cables to connect between your devices and the power bank. This also makes TAU compatible with pretty much most of the smartphone and portable devices in the market today without any extra cable or specific converter.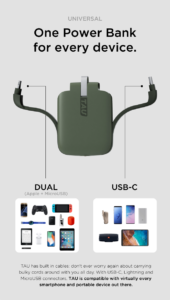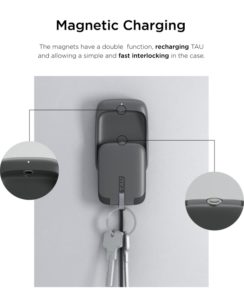 Its dock and magnetic charging solution allows you to easily charge up TAU whenever you are back at home or at a place with USB power source keeping the power bank full charged at almost all the time. Just to give you an idea of how much this little emergency power bank could contribute to your devices: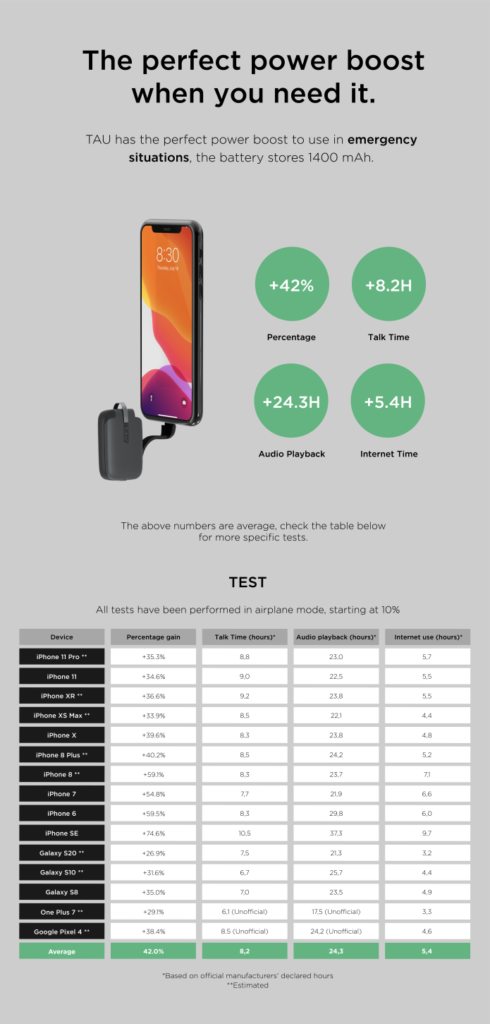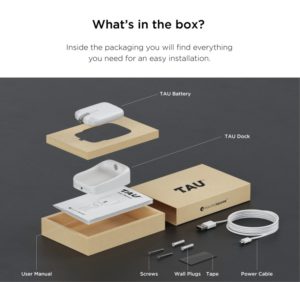 TAU is being hosted in a crowd funding campaign @INDIEGOGO. Tech it out if you are interested to find out the details or get one of this pocket power bank for your next travel!