MOGICS Bagel Power Strip – A Bagel Shape Travel Extension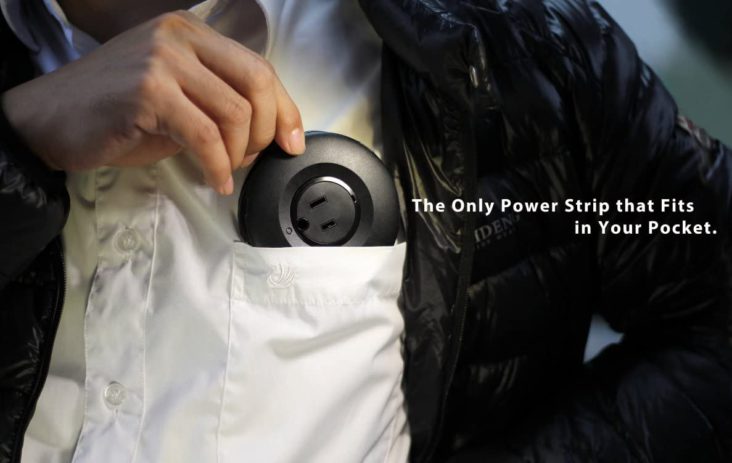 With the ever growing useful and helpful gadgets (on your day to day life) in the market, it is no surprise that even when you are traveling you would want to pack them along. However it is possible that they have different or their own power adapter to keep the gadgets alive. It may even lead you to bringing along a power extension so that you can fit all the different power adapter simultaneously in the hotel (some may only provide you limited number of wall point and you may not want to gamble on it) which most of the power extension adapter could be bulky or long which may take up your travel baggage. The MOGICS Bagel Power Strip could be your travel companion in this situation.
This bagel shape device can extend up to 4x universal sockets and 1x US socket when it is plugged with a power source. It also has 2x USB-A ports built-in so that you can charge your USB gadgets without the need to bring along their own adapter.
The integrated cord (that can go up to 92cm long) and built-in universal adapter can be kept neatly together with this power extension when not in use. This allows you to organise your travel baggage easily with no more messy cords around when you unpack/pack the bag. You do not need to worry about the universal adapter gone missing too considering that you can attach it nicely with the bagel.
This bagel comes with safety features and disclaimer too, you can tech it out the details @AMAZON!