SuperCharger 2.0 – Universal Adapter And File Transfer Device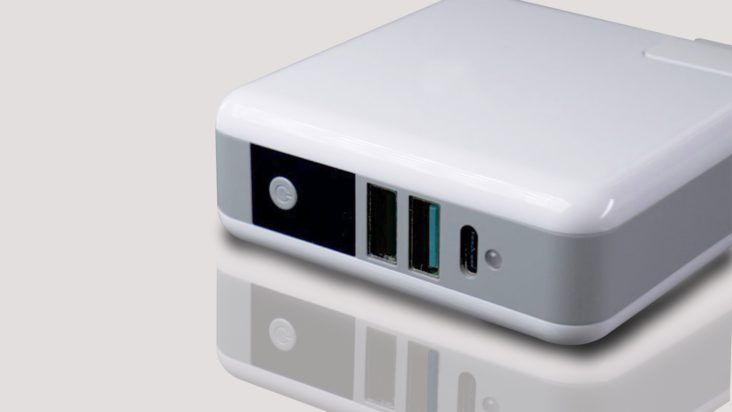 It is always convenient to have a gadget that can do many things for you. A multi-features device can come in handy especially in saving bag spaces when you are traveling plus it keeps things much more organised. The SuperCharger 2.0 is a universal travel adapter that falls into this category (I would say).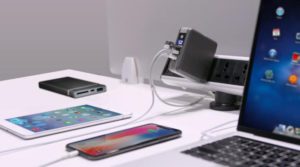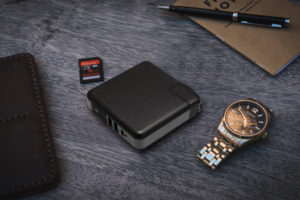 This squarish device measuring at ~80mm x 80mm x 29mm allows you to simply change the wall plug to suits the input plug power of your next travel destination. It comes with charging ports that are equipped with a 45W USB-C 3.1 Power Delivery port and two 18W USB-A 3.0 Qualcomm Quick Charge ports which allows you to charge up to 3 devices simultaneously and each of the devices still gets the fast-charge experience.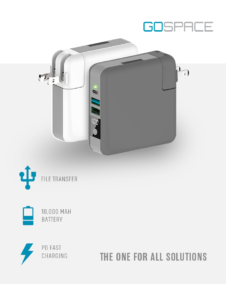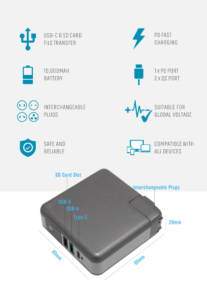 This device is not just an ordinary universal travel adapter, your devices can still be charged even without plugging it to the wall plug for power source. It has got a built-in 10,000 mAh battery capacity that can act as a power bank while you are outside and do not have direct access to a wall socket.
The SuperCharger 2.0 is also a card reader plus a USB file transfer device. The built-in card reader slot supports the SD/ SDHC/ SDXC (up to 2TB) cards format. You can treat this like a mobile file storage device especially when you are traveling for work.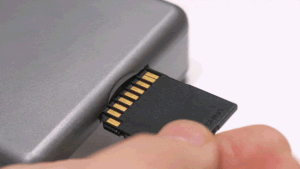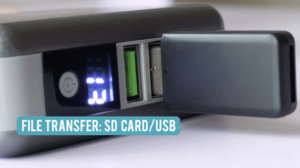 If you are looking for a gadget that can solves your challenges around getting your portable devices to juice up conveniently plus giving you a mobile storage solution as well, tech it out this multi-features universal travel adapter @INDIEGOGO!