Smooth Trip LED Nightlight – A Multifunction Nightlight with USB Output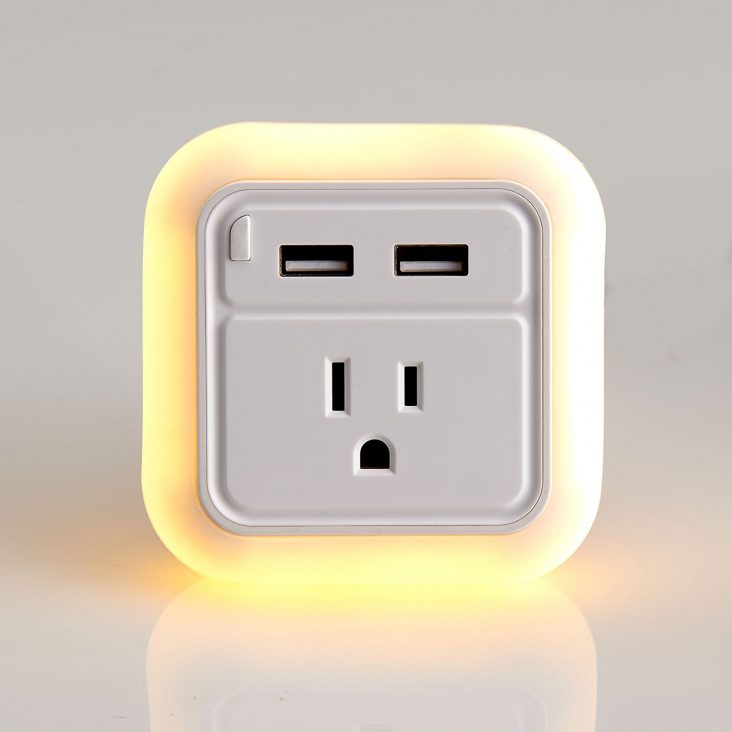 A nightlight that is suitable for home use or travellers who like to spend some time reading, browsing the internet before bedtime or even just for the sake of having some lighting around the room while you are sleeping.
The Smooth Trip LED Nightlight could give you a soft glowing LED light supply just right beside your bed plus it has 2x USB output ports for you to charge your devices if require. It has a grounded plug outlet so that not just your phone/tablet will be supplied with power, but other item(s) too could still get the power supply from this nightlight device. Hence, its a space as well as power plug point saver in the sense that you don't necessary need to waste more than 1 power point slot for the light as the smooth trip LED nightlight would gives you not 1 grounded plug outlet but also an extra 2 USB ports.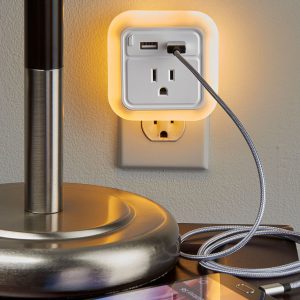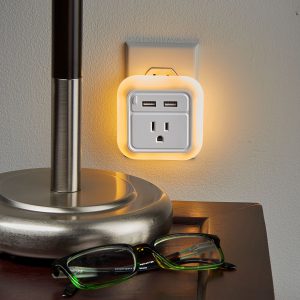 Its compact and lightweight design measuring at 3.25 wide, 1″ deep and 3.25″ high, makes this device easy to bring along especially when you are travelling and you need a nightlight with you.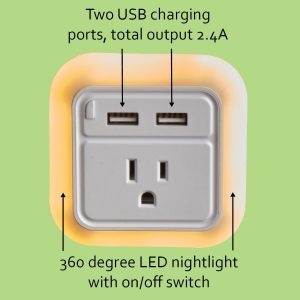 Tech it out for more detail and the pricing about this multifunctional LED nightlight device @AMAZON.