SkyTrek – Smart Luggage that support vertical opening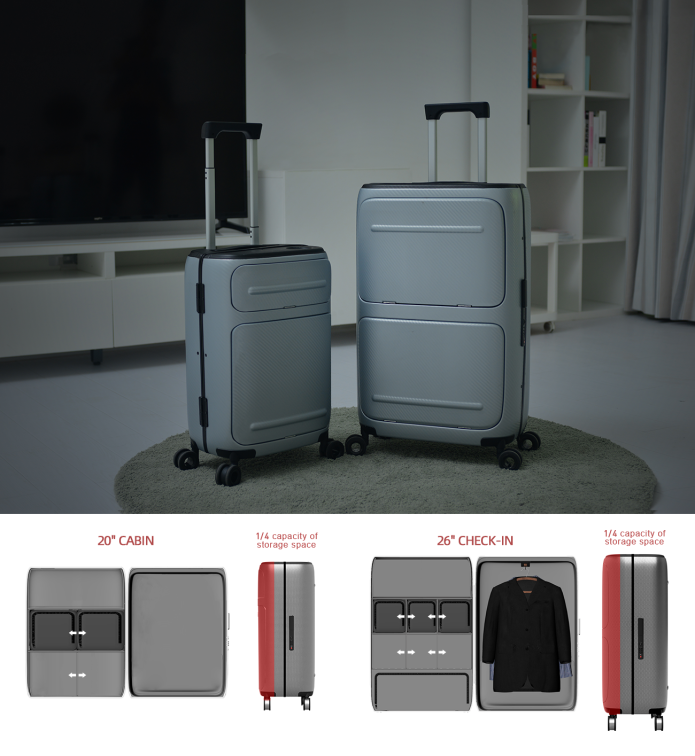 It is always convenient to have the idea of everything in a single luggage/bag when traveling. Having all the travel essentials in different baggage may lead to missing out items and can make the packing process a pain too. A smart luggage like the SkyTrek does not only give you the space that can fit your travel essential into a single space, it also comes with additional features that enable you to skip bringing additional items.
Many luggage design in the market supports opening the content only when the luggage lays flat on a surface, otherwise the luggage content may spill out or get mixed up easily. The SkyTrek is designed to enable you to open it vertically as well. This allows you to access your travel content without necessarily finding a spot to have your luggage lay down. The built-in garment hanger allows you to hang selective clothes plus it comes with adjustable interior storage frame too. This enable you to maximise the space and group specific items to keep them organised. This would help when all items need to be repacked into the luggage towards the end of your leisure or business trip.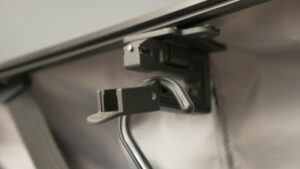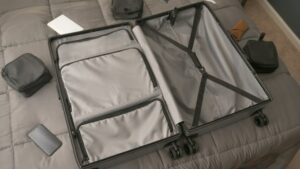 The SkyTrek has two front pockets, enabling you to quickly access item which you may need frequently. You can store up to 14inch laptop in the bottom pocket (depending on the luggage size you are after). Whereas the upper pocket allows you to store smaller items, for example, passport and documents which would be needed frequently especially when you are at the airport.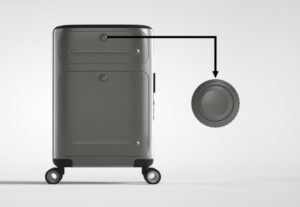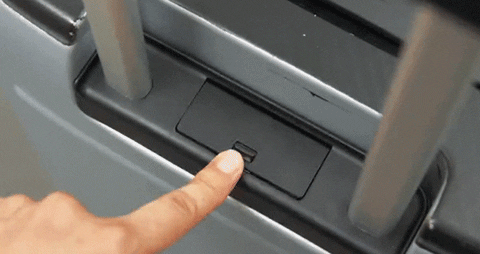 The luggage is also built-in with an 8,000 mAh power bank which enable you to easily charge up your phone or laptop. The power bank is removable from the luggage too. This allows you to skip bringing an extra power bank (which may take up some luggage space) but still enable you to juice up your phone or other devices without the luggage around.
There are many other awesome features which this smart luggage could offers such as the global tracking system, FaceIdTSA Lock, digital scale and many more. Tech it out the different luggage size and also the detail specifications of this thoughtfully design luggage @INDIEGOGO!