ShiftCam ProGrip Starter Kit – Turn Smartphone into DSLR like Camera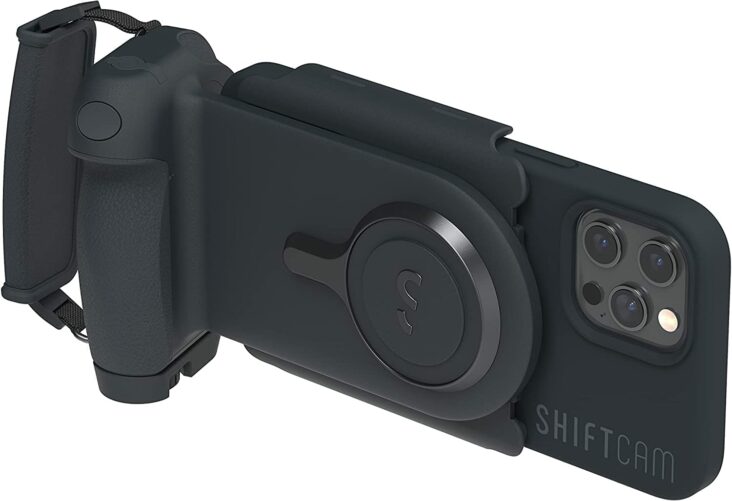 Just like the ShiftCam SnapGrip, the ShiftCam ProGrip is another smartphone accessory that can offer many features too. This gadget can turn your smartphone into a professional like camera as briefly mentioned in its name. Its ergonomic grip design is inspired by the DSLR grip design that gives a much more professional look and feel. Whilst there are many similarity between the ShiftCam ProGrip and the ShiftCam SnapGrip, the ProgGrip model would have its own specialty too. The ProGrip is bundled with a hand strap which can provide a more secure way to hold the grip with single hand.
Unlike the SnapGrip model which relies on magnetic snap, the ProGrip uses the grip concept to securely hold the smartphone instead. This gadget is compatible with a wide range of iPhone and Android phones. Just like the SnapGrip, this model allows rotating the phone up 90 degree angle. This makes switching between landscape or portrait mode much easier. It is built-in a power bank of up to 6,400 mAh battery capacity. This enables the smartphone to be charged fully for more than once (depending on the phone model) and would have less worry when taking photos with the phone. Like the SnapGrip, charges through its wireless pad may only be suitable for Qi enabled smartphones. Charging however can still be made through its USB-C port.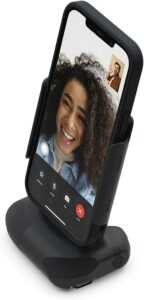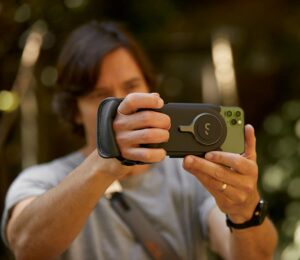 Like the SnapGrip, the ProGrip model can turn into a smartphone stands or charging dock too. With its rotation capability and stand function, the smartphone display can be easily viewed handsfree in either the landscape or portrait mode. This gadget comes with wireless shutter functionality too to enable photos to be captured comfortably with the index finger. The ProGrip is built-in with expansion mount enabling the grip to be easily extended to use with tripod and other mounting accessories too.
To turn the phone into a professional like camera mode, tech it out the details specifications of this professional looking smartphone grip @AMAZON!