Anker 568 USB-C Docking Station – 11-in-1 ports with 8K output display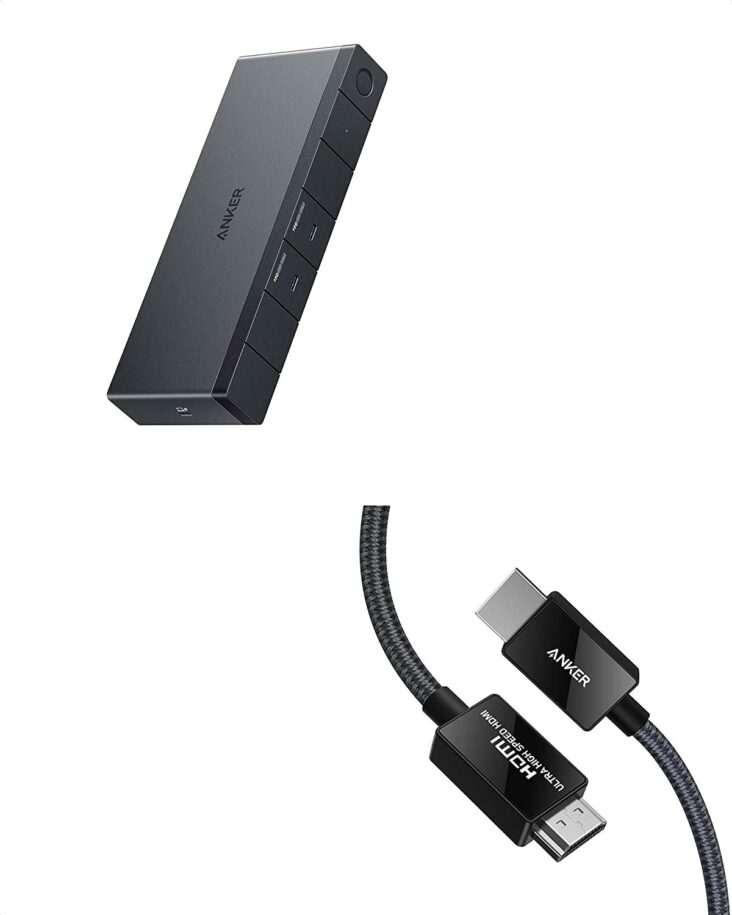 Laptops are getting powerful and efficient for both business and leisure purposes. Owning a laptop for work is getting common especially for those who work from home or require traveling often. Getting a stylish and thin laptop could easily be a favourite option to many. Though they can be very powerful with the advancement of processor, RAM and storage, limited ports can be a challenge. A usual thin design laptop may have limited space to include more ports around the device. A docking station or USB-C Hub would be a solution which many laptop owners turn to in this case. And the Anker USB-C Docking Station is one gadget that can help turn a laptop into a high efficient workstation.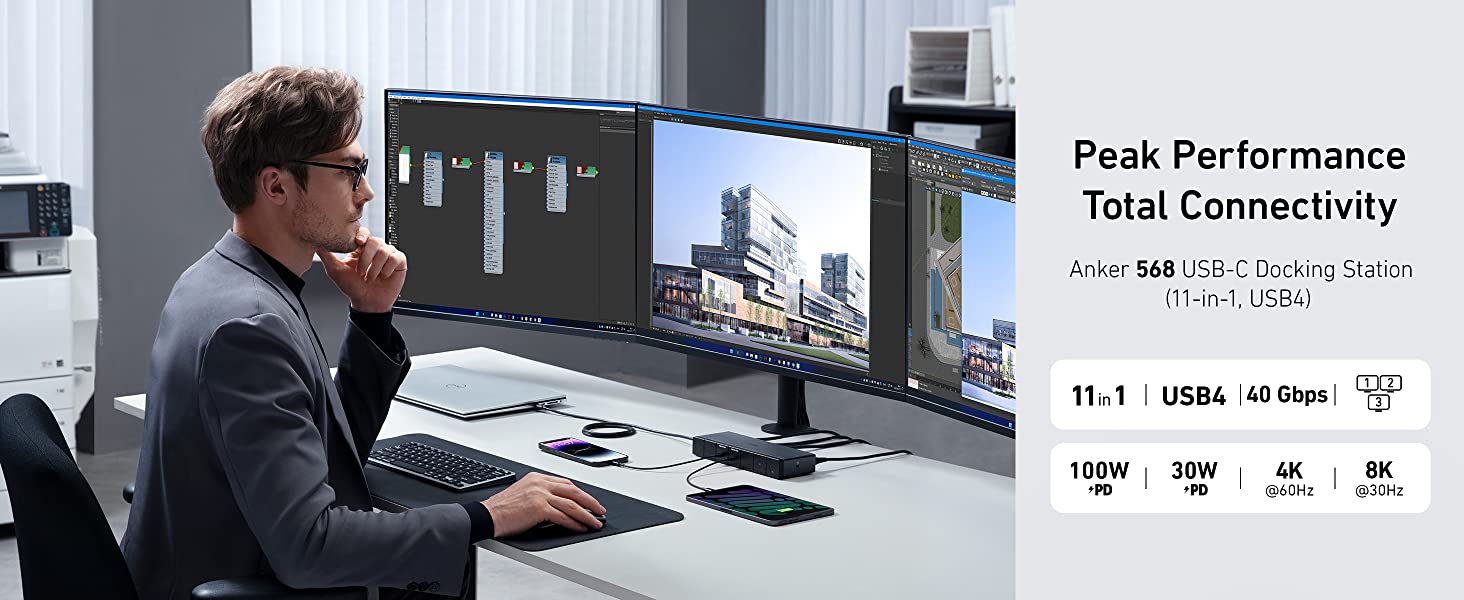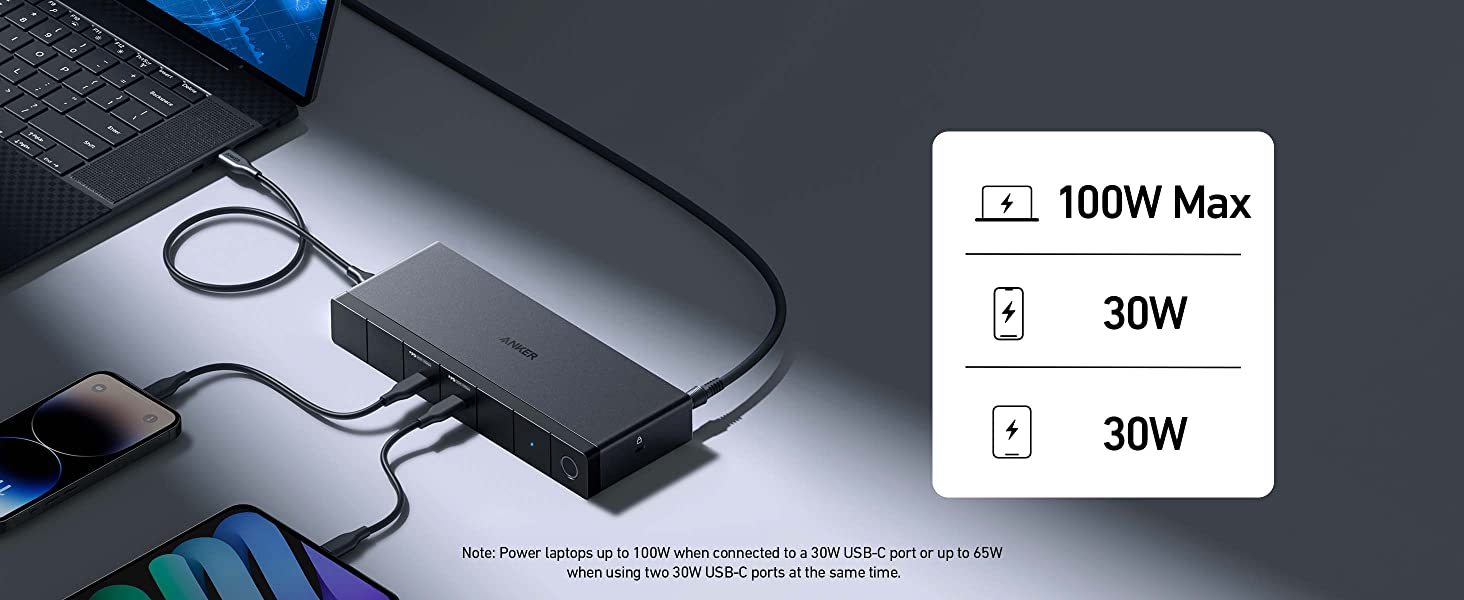 This docking station gadget is powered through the available DC-IN port has 11 high performance ports to compliment a laptop. It has 2x standard USB-A 2.0 ports enabling the laptop to be connected with more USB accessories such as keyboard or mouse. There are 2x USB-A 3.2 ports that can make a transfer of up to 5 Gbps. There is a USB4 Upstream port too which is capable to deliver power to a laptop for up to 100W. Apart from charging the laptop, charging other devices isn't a challenge too with the additional 2x USB-C 3.2 ports. These USB-C ports can potentially fast charge other devices too with an output of up to 30W.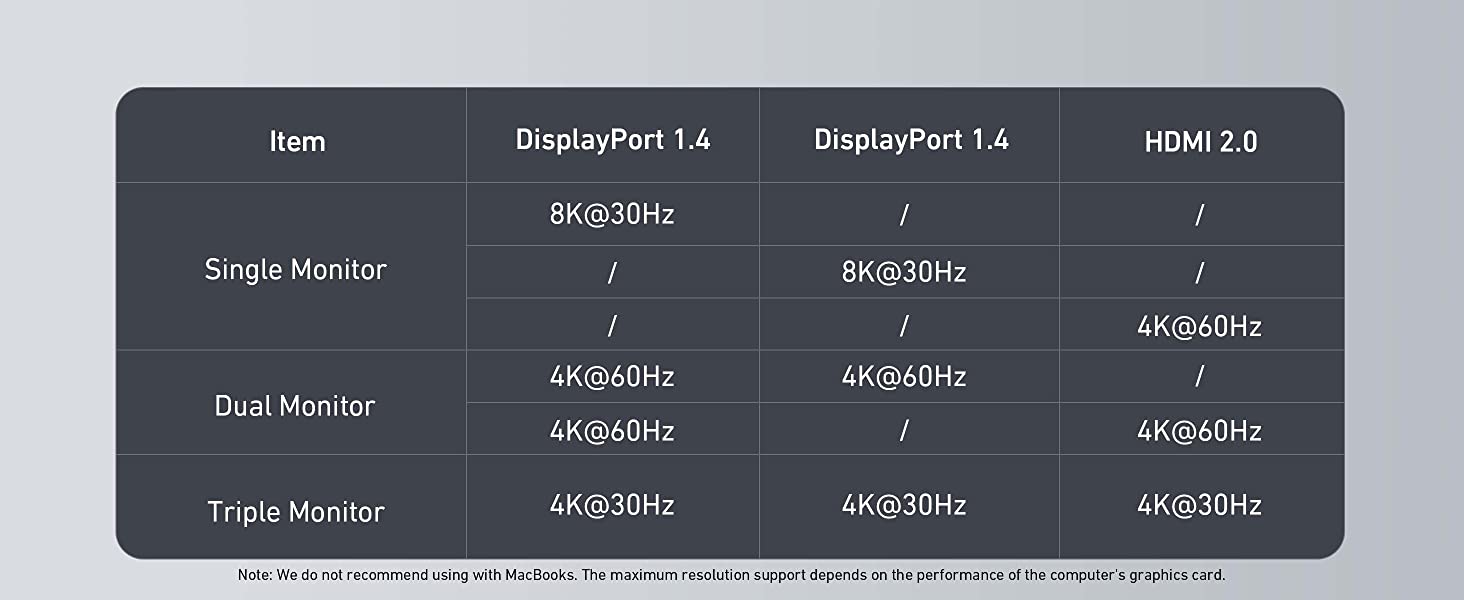 One highlight of this gadget is the built-in 2x DisplayPort. When only one of this port is in used with a compatible external display, it can output the display of up to 8K resolution @30Hz. There is a standard HDMI 2.0 port too that can output display at a decent 4K resolution @60Hz. This allows the laptop to be output up to 3 external displays simultaneously. Note that the output quality may be different when simultaneous output displays mode is used compared to individual display port is being used instead. There is also an ethernet port available in case a LAN cable connection is preferred over the wireless connection.
Tech it out the detail specifications and the security features of this powerful plus efficient docking station @AMAZON!