Sharge Capsule Gravity – A Multi-functional Timer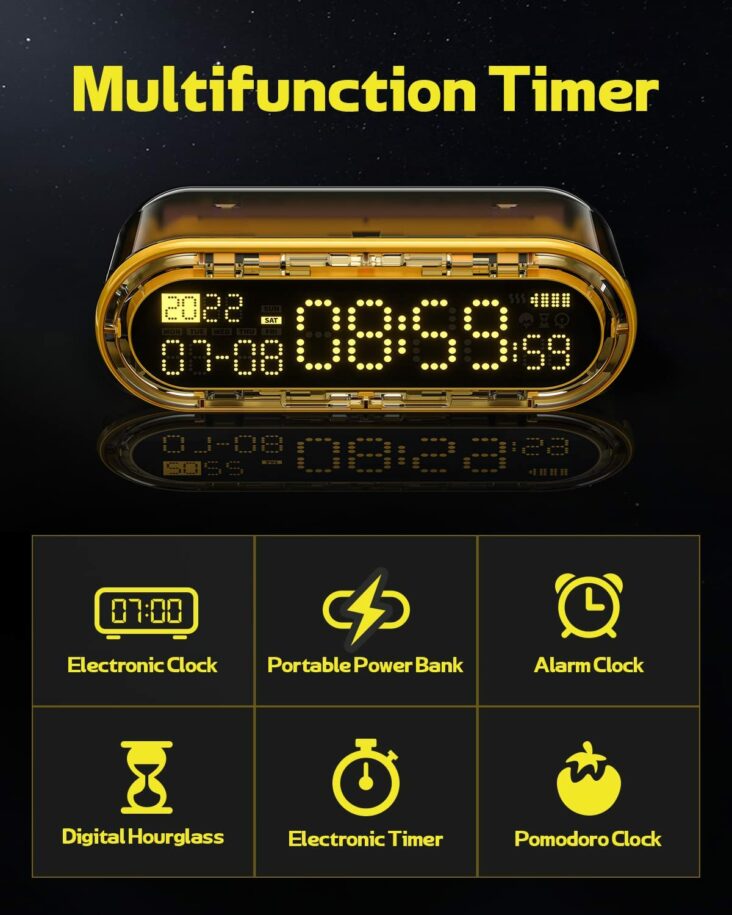 The reality is, Time is important! Almost everything we do involves time. From working, exercising and even sleeping, time plays an important role. Time is implemented in many devices such as your phone, smart watch, etc. Some of us may not fancy using any of the devices to track your time. However, time is still important in many sense. And the Sharge Capsule Gravity is a digital clock that do not only function as a "watch", as a travel companion, this gadget can give you more.
Comes in a shape of some classic alarm clock design, it is not as bulky as an ordinary alarm clock. Measuring at ~9.4 x 3.3 x 3.0 cm, this clock is only about one third the size of an iPhone 14 making it easy to be carried along wherever you go. Besides being a digital clock and serve as an alarm, this gadget is easily a digital timer too. It can be toggled to be a countdown or standard timer. Depending on the activity you are on, the different timer mode can be an extremely convenient item to be pulled out from the pocket. Being a digital clock, calendar and timer, this device can be functioned as a pomodoro clock too.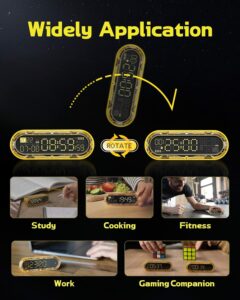 The Sharge Capsule Gravity is also a power bank. It is built with a pretty large 5,000 mAh battery capacity, capable to fully charge a wide range of smartphone for at least once. This power bank is capable to fast charge with output up to 20W. For example, depending on the specific iPhone model, the phone can be charged up to 45% in approximately 30 minutes. This gadget has a clear LED display and its brightness is adjustable so it can be a friendly device for a wide group of age.
Tech it out the detail features and specifications of this tiny capsule clock @AMAZON!