Satechi USB-C Hybrid Multiport Adapter – A USB-C Hub with Built-In SSD Enclosure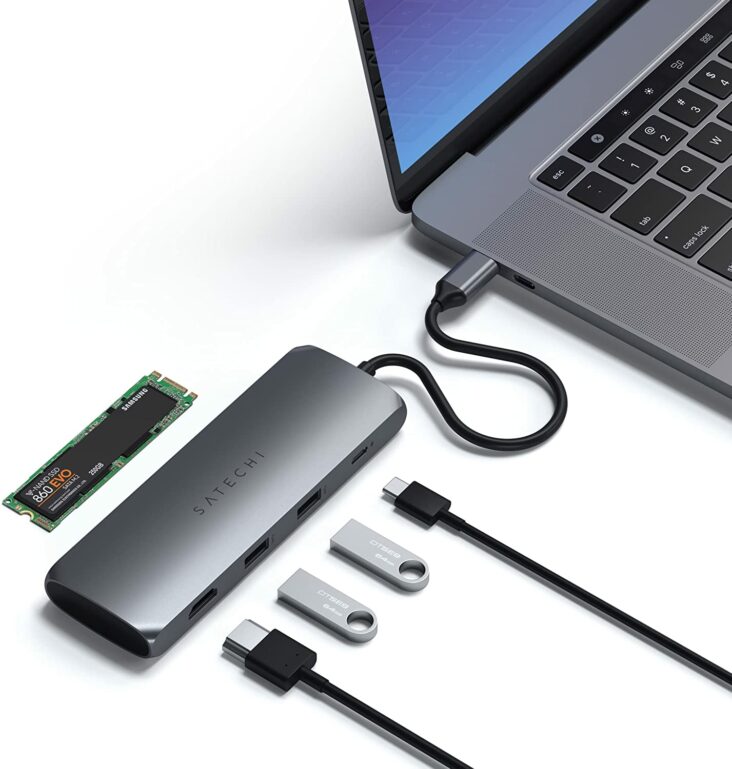 A USB-C Hub is pretty common especially if you have tablet or laptop with limited ports. With USB-C Hub, you can extend your devices with limited ports to have more features. Storage is also an area which many phone, tablet or laptop users like us will be hoping to extend too. There are many solution to extending storage in this case. From storage cards, external HD, pendrive to HD enclosures, etc. These gadgets which compliment your tablet/laptop would turned essential and it can be a burden when traveling. Your travel bag spaces, weight and the need to pack/unpack whenever the different gadgets are needed. The Satechi USB-C Hybrid Multiport Adapter can be one of the handy gadget to use in this situation.
This USB-C Hub is called Hybrid for a reason. Not only it functions as USB-C Hub, this gadget is built in with an SSD Enclosure too as a storage solution. No need to bring along additional gadgets to solve your devices storage concern. This can save up the number of different gadgets that you need to purchase to fulfill your needs against your tablet/laptop too. From a possible two accessories, you only need to bring 1 item in the case of Satechi USB-C Hybrid Multiport Adapter. And this enclosure can gives you a transfer rate of up to 5Gbps. This enclosure only fits the SATA M.2 SSD. It is recommended to check the supported SSD type in this case.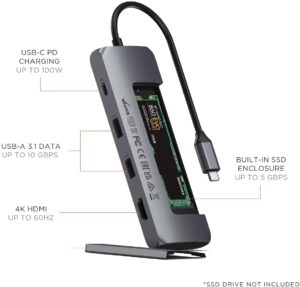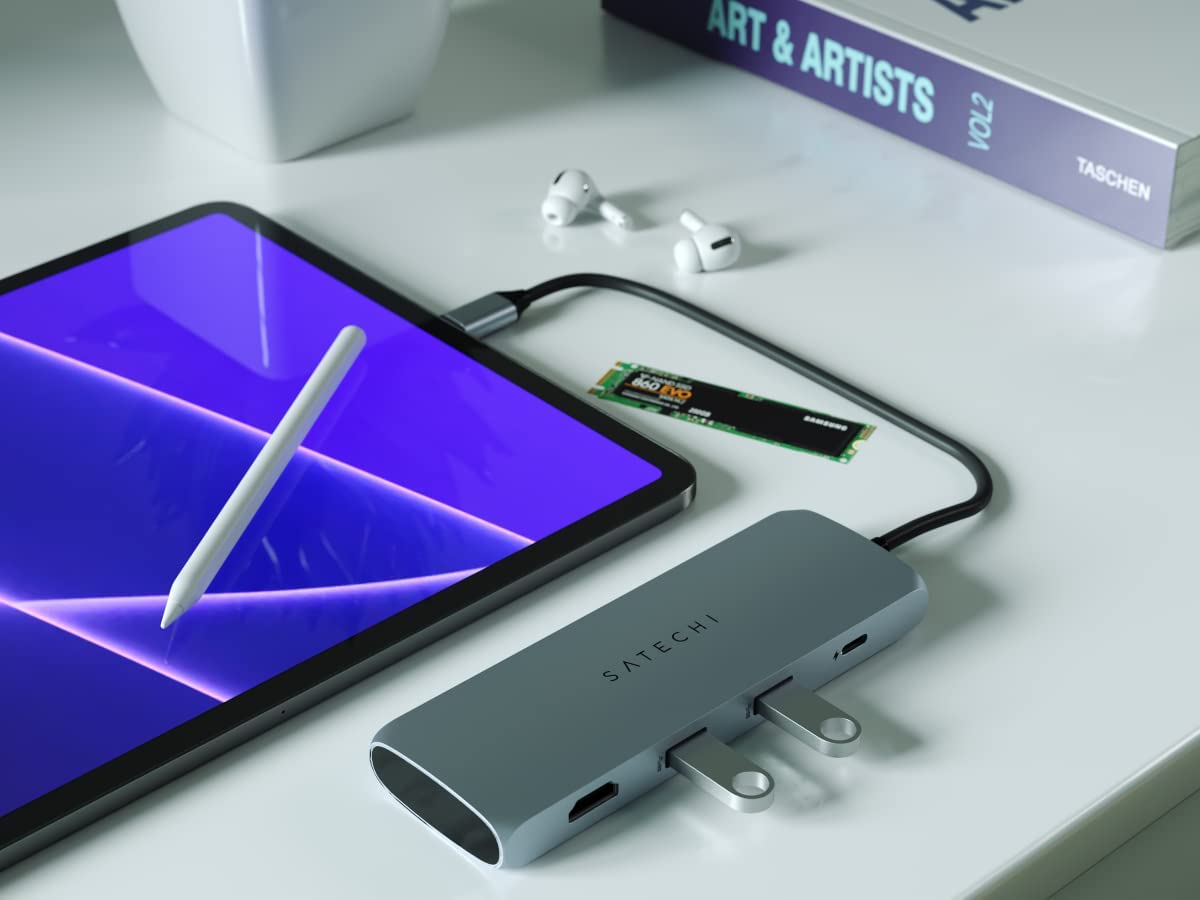 This USB-C Hub is also built-in with a 4K HDMI port with refresh rates of up to 60Hz. On top of this, there are 2x USB A 3.1 ports that have a transfer rate of up to 10Gbps. So you can extend your tablets or laptops with additional USB accessories. There is also a USB-C PD charging port which allows you to charge your tablet/laptop when the hub is still in used. Tech it out the detail specifications of this cool hybrid multipurpose and travel convenient USB-C Hub @AMAZON!