Satechi Aluminum Stand & Hub – Turn iPad Pro & tablets into an On-the-go workspace easily
If you travel a lot and you can deliver your work with your tablet or iPad Pro, the Satechi Aluminum Stand and Hub can be a great companion to be considered. It can help turn your iPad Pro or USB-C tablet/device into a workspace that can extend your tablet's USB-C port into more ports. Hence, you can do more when your tablets have more useful ports whether if you are given a desk or on the go for a business/leisure trip.
Unlike most of the USB-C hub offered in the market, this gadget has an additional functionality on top of giving you more ports. As spelled through its name, the Satechi Aluminum Stand & Hub can also turn the hub into a tablet stand. With the stand functionality, it help holds your iPad Pro or tablet to an optimal viewing angle. The slot/area that holds the tablet when using the stand functionality is built with protective padding so that it can protect your devices from scratches. The foldable design of this gadget allows you to easily store this USB-C hub into your bag without taking too much spaces when not in use.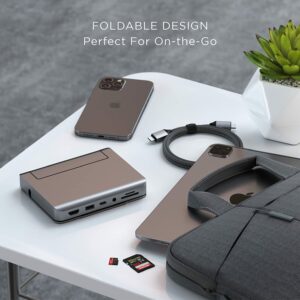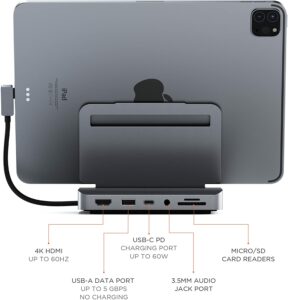 As a hub, this gadget has sufficient (not massive but) ports that can help you deliver your work via your iPad Pro or tablet when necessary. Its HDMI port allows you to output your tablet screen onto a bigger or second display at approximately 4K/60Hz. There is a USB-A port to enable you to connect to other USB accessories (i.e. a keyboard, mouse, pendrive, etc.). The hub is built-in with a micro sd and sd card reader too, so that you can easily read the generic card content without any additional extension. And in case if you need some privacy or focus time, there is an 3.5mm audio jack where you can hook up your headset through it.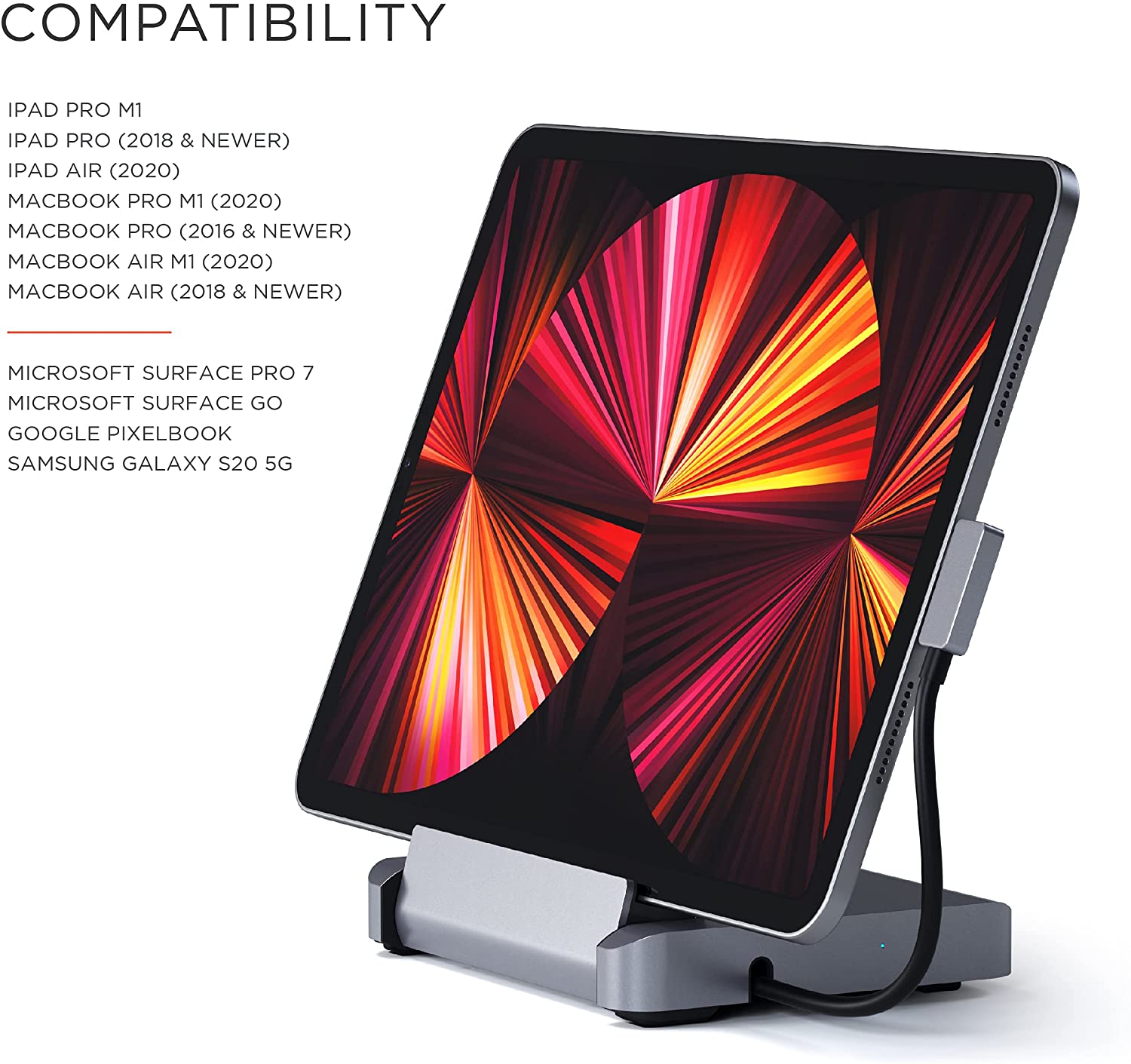 If you are looking to setup a workspace surrounding your iPad Pro or USB-C tablet, tech it out the details of this handy 2-in-1 gadget @AMAZON! Be sure to check out the devices that are compatible to be used too.