QINISH Portable Dual-Side Magnetic Charging Dock Station – Single Mini Wireless Charger for iWatch and AirPod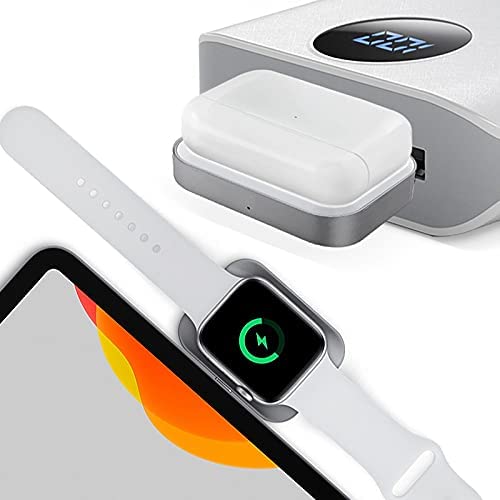 If you have your iWatch and Airpods being your travel companion, and if you think that keeping both charged up during your travel can be challenging at times, the QINISH dual-side charging dock would be a single but useful companion to add-on. Measuring at only ~ 5.2 x 1.5 x 5.8 cm, its a small little device that you can conveniently bring it along when travel and not having to worry about bringing the respective devices charging accessories. Which could be space taking and messy at times.
This magnetic charging docking station has its function at both sides where you can charge your iWatch on one side and switch it to the other to have your Airpods charge instead. However it does not charge simultaneously. It charges your devices wirelessly without the need to bring along any extra cables with you. The QINISH Portable Dual-Side Magnetic Charging Dock Station is compatible to charge a wide range of iWatch series (as of to date it is compatible with series 6/SE/5/4/3/2/1) and it supports charging an Airpods 2/Pro case too. Be sure to double check both your iWatch and Airpods model in this case before considering getting one for your next travel.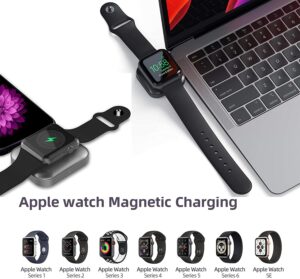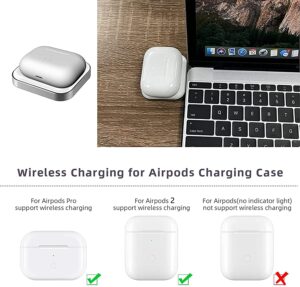 This device is built-in with a USB-C Type connector allowing you to simply hook it up with any power source USB-C port (i.e. your laptop, tablet, power banks, etc.). It is also bundled with a USB-C female to USB male adapter. This is particularly useful and convenient where you can still charge up the devices via a standard USB power source if you do not have any power source with a USB-C port. Simply use the converter to connect through and still get the devices charged up whenever necessary.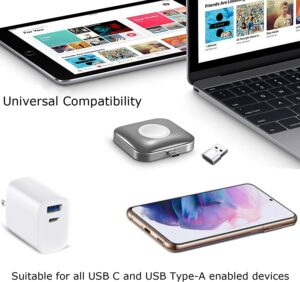 Tech it out the detail specifications and features of this helpful and less space taking companion if you are looking for a solution to keep both your iWatch/Airpods juice up especially if you are traveling @AMAZON!