Charmast Power Delivery Power Bank 26800mAh – Slim but high and simultaneous-able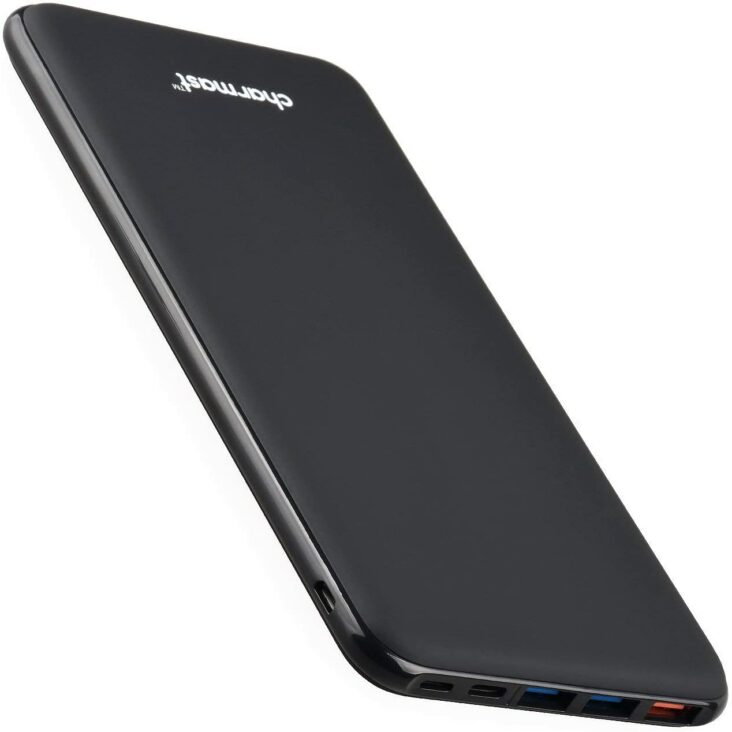 If you are looking for a power bank that is slim, light, high capacity and charge multiple devices simultaneously for your daily use or even for your next trip, tech it out the Charmast Power Delivery Power Bank 26,800 mAh. As described in its name, this gadget is equipped with massive 26,800 mAh battery capacity. This is equivalent to fully charging an iPad mini for ~3 times or charging a smartphone for up to 4 times or more (depending on the model or battery).
Weighing at ~400g and measuring at ~19.7×9.5×1.4 cm, this gadget is slim and convenient to be slotted into your bag (or even your pocket) without taking too much space. This device is also flexible when it comes to getting it charged up. It has 3 different input ports in the form of Lightning/Micro USB/USB Type-C so that you can still charge the device depending on what cable is available for you. Note that the charging time varies when using the different port, please check the detail specifications in this case.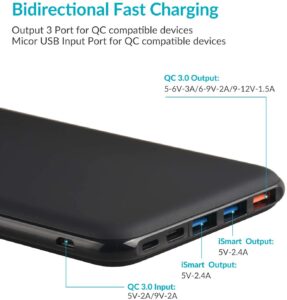 It has 4 output ports being 1x QC 3.0 output, 2x USB-A and 1x USB-C port which allows you to charge up to 4 devices simultaneously. The QC 3.0 port is capable to charge up your smartphone devices (compatible with Qualcomm Certified QC 3.0/2.0 smartphones, power adapters and cables for fast charging and recharging) to approximately 80% within 45 minutes. Its voltage is intelligently adjustable depending on the device too, so the output delivery can be adjusted between 5v, 9v or 12v. Its PD Type-C port is also a high voltage output port where it is capable to charge a MacBook, iPad Pro (new Type-C) and the new 13″ MacBook Air with Retina Display too.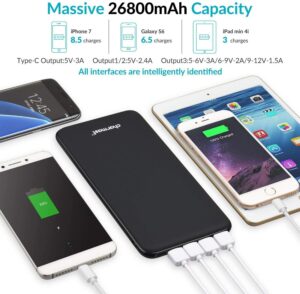 The Charmast Power Delivery Power Bank 26,800mAh is a pretty flexible power bank in many ways and at such thickness, it can easily be your travel companion or daily usage essential too. Be sure to tech it out the detail features plus specifications (as well as devices compatibility) @AMAZON, to see if this slim and stylish device is worth adding to your bucket.