Rolling Square EDGE Full Kit – Easily mount phone or monitor light with tablet and laptop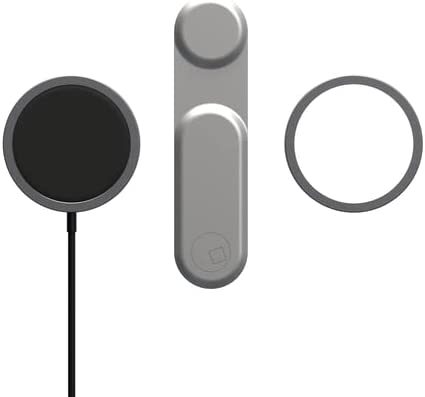 Delivering work with a laptop or tablet is pretty common especially when you are on a business trip. Often you may need to meet clients or colleagues online. With a single laptop or tablet, it would be difficult to navigate your work plus having a screen for the online meeting. Switching the different app windows can be a pain and may confuses yourself over time. One of a more efficient way is to use the smartphone as the meeting tool instead. This setup an environment where you have a dedicated screen or device for the meeting and your laptop or tablet being used as the working tool instead.
The Rolling Square EDGE Full Kit is a mounting solution which makes this whole smartphone plus laptop/tablet experience a lot better. This full kit comprises of  a phone mount, 280-lumen light and a universal wireless charging surface. Imagine if you uses the smartphone as the meeting device but positioning becomes a challenge. The phone height and laptop being the work tool height aren't balance. This can make the whole meeting experience unpleasant too. With the EDGE, you can have the smartphone screen and the laptop/tablet screen to be side by side instead. Its as if the smartphone is floating up in the air. This is achievable via the magnetic mount being attached to the laptop/tablet and pull out one end to hold the smartphone magnetically too.
This magnetic holder can turn into a wireless charging pad too which gives up to 15W of power. This ticks off your worry about the phone running out of battery especially during an online meeting session. This mounting solution can turn into a lighting solution too. With the EDGE 280-lumen light, it helps light up the laptop area and your face too when attach with the EDGE mount. This can help giving the meeting audiences/participants a much better view of you. For details about the feature and built of this extremely thin design magnetic laptop/tablet/phone mounting solution, tech it out @AMAZON!