REMAX Aurora 2 in 1 USB Cable – A Multipurpose and Trendy Looking USB Cable
If you are travelling with many different devices, you may noticed that you tend to have a compartment within your bag with different type of cables. Well mainly USB cables. If your devices are coincidentally uses one connector type (i.e. the micro USB), then you may end up bringing one reliable USB to Micro USB cable with you.
Some may have Apple products (i.e. more recent model uses the lightning type cable) which in this case, you may be bringing another cable (or two) that gives you a USB to Lightning type instead.
If you happen to have to bring multiple type of USB cables (for charging your phone, tablets, other devices or even for data transfer), they may ended up tangled with one another (if you did not place them well or separate them onto different storage compartment).
You could consider a multipurpose USB cable instead (Well there are plenty in the market where some actually split out to different connectors). One that I particularly use currently is the REMAX Aurora 2 in 1 USB Cable. Its good enough for me as it gives me both the micro USB and Apple lightning end in a single USB cable.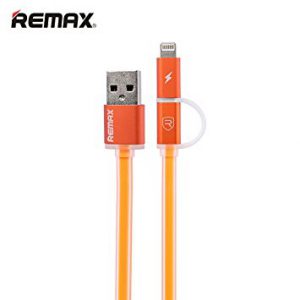 And it comes in different colors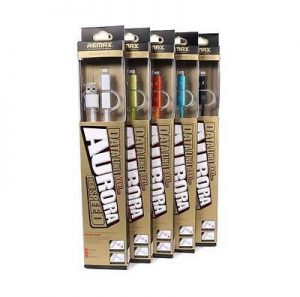 The design itself looks pretty convenient where unlike some multi-end USB cables that split out with much lengthy different connector types, this one has the lightning type end being able to just attach on top of the micro USB end instead. Plus, you would not lose the lightning end considering that it has a strap that connects with the main cable directly.
So I personally would have only this single cable where I could just use it to charge my power bank and uses my power bank to charge my iPhone with the same cable plus for data sync too. I could share it with my other mates who is travelling with me (if any) without the need to worry about whether its a micro USB or lightning type connector.
One drawback though, it hasn't got a USB Type C end which most of the latest devices used nowadays. And if I have an older Apple devices which doesn't use lightning connector or any other devices that doesn't use micro USB, this cable itself wouldn't help. But again, this cable is good enough for me as of now and bring convenience to me.
It may be useful to you too! Tech it out here if you would like to learn more about this product or get one for yourself.