PORS-ELA International Travel Power Adapter – The useful travel companion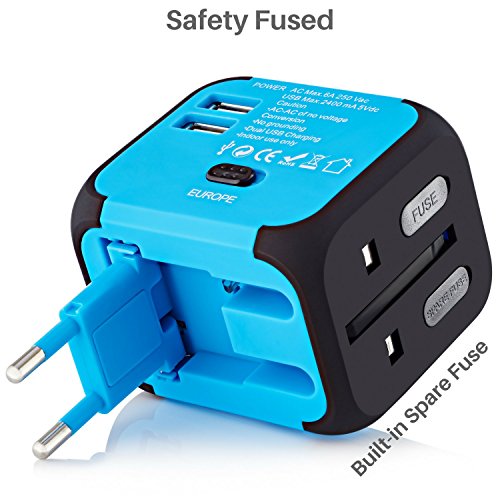 You may noticed that as you travel around (or even just being away from home for a few days), you may need to bring multiple adapters just so that you can provide power supply to your many devices when needed.
You would have to think of bags or carrier to dump all these adapters and hence may lead to inconvenience or you might miss out one or two of the adapters. You may even forget to bring them home with you (well at least there is a small fraction of possibility)! The worst (that I can think of) would be that you are visiting a country that does not use the same adapter, hence compatibility issue. You may end up that you have to get a local adapter just so that you can get your device charged up or use in the specific country.
I personally like to consider bringing just 1x international travel power adapter. Just a single small adapter (well probably slightly bigger than a single function adapter) and yet it is internationally compatible plus it have enough ports for you to power up your gear(s). The fact that it has built-in 2x USB ports so you do not have to worry about bringing additional USB type of charger with you (at all!).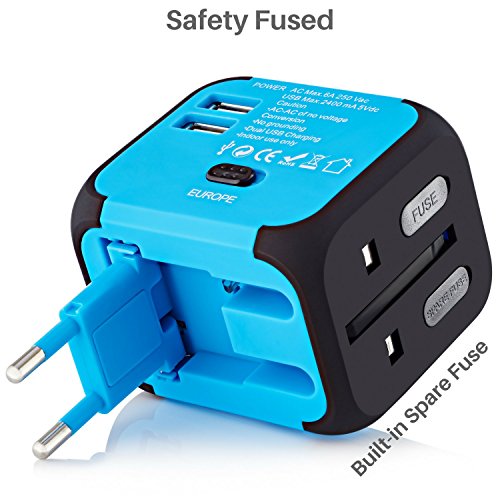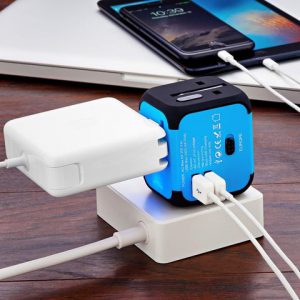 With different countries compatible mode:
The best is, it could also be a backup adapter even when you are at home. Its not meant just for traveler but there is no restriction that indicates you can't use it at home. So why not?!
Tech it out this friendly little device here for its detail and pricing.