Re-Fuel Carabiner Power Bank – Clip and Charge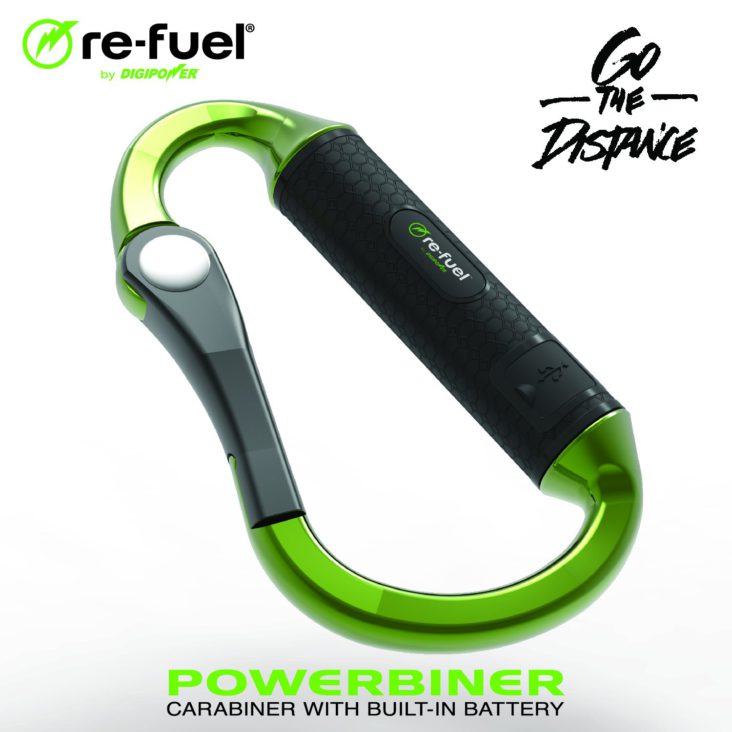 If you are  desperate for a power bank when traveling but most of the time your pocket or your bag runs out of spaces for one to slot in, the Re-fuel Carabiner Power Bank is a travel gadget worth considering.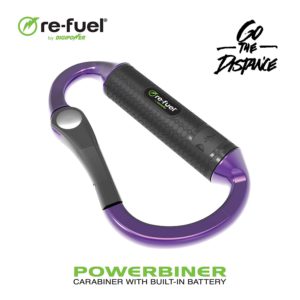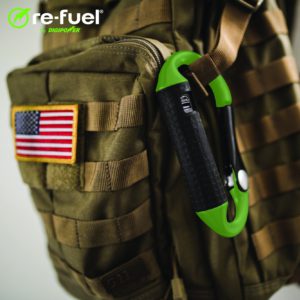 Its not quite an ordinary carabiner that you often catch hanging or being clipped with a bag. This carabiner is built-in with a power bank. With its battery capacity being ~3,000 mAh, you could fully charge some smartphone (in the market) for at least once. Its battery capacity could still juiced up most of the portable devices with quite a fair bit of extra battery even they may not fully charge it, this is convenient for someone who is traveling but may have the emergency to charge up one or two devices.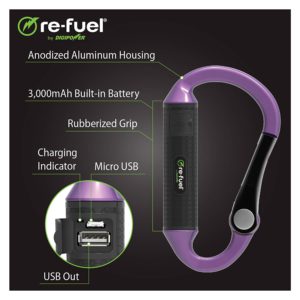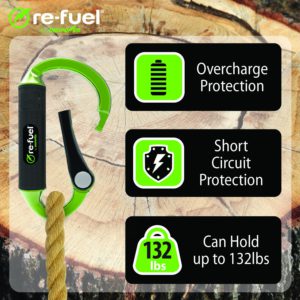 For a carabiner, this device is actually pretty huge in size though, measuring at ~9.6″ L x 5.5″ W x 1.4″ D and it weighs ~ 210g. But it could hold up item that is as heavy as 59kg and you can easily clip it along with your bag, hence there is no difficulty finding a slot for it in the bag or in your pocket. In this case, you can charge your phone or devices on the go hands-free! (well you can still hold your portable device if it is not in your pocket or in the bag)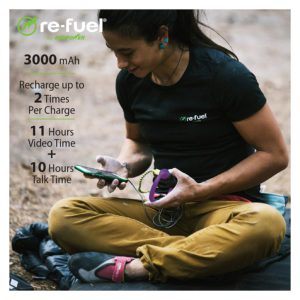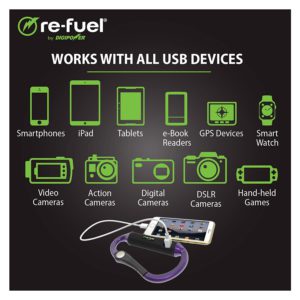 This device has got a couple of safety/protection features built-in too, so that you are protected in case if your device gets overcharged or in case if it short-circuit. Tech it out the detail features of this travel-friendly and space saving device @AMAZON!