Power Vessel – Portable gaming keyboard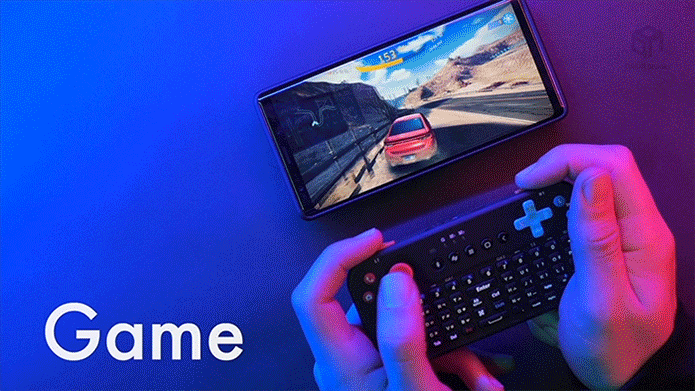 How nice it can be to travel with a pocket device that can serve as a keyboard, a mouse, a gamepad, a universal controller and even a gamepad! Well this is exactly what the Power Vessel is.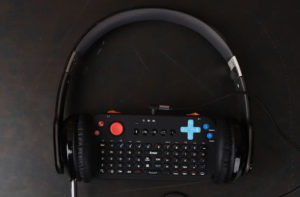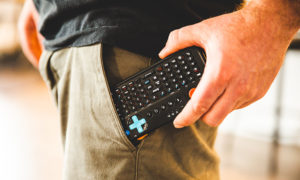 It can be your portable device wireless mouse plus keyboard via bluetooth connection. It has an optimised QWERTY keyboard which allows you to type easily with both your thumbs and there is no need to switch your hand between this wireless device and another wireless/wired mouse just for navigating the pointer. Its also a backlit keyboard, so there is no need to worry of typing in the dark.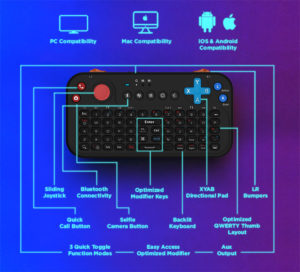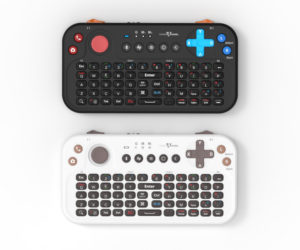 You can switch this mini device into a pocket gamepad too. There are dedicated 20 buttons and 8-directional sliding Jog to allow you to play your game that is hosted within a PC and android Mobile/TV Box games supporting bluetooth game console. So there is no need to bring along different devices in order to satisfy your crave for playing game plus wireless mouse/keyboard while you are traveling.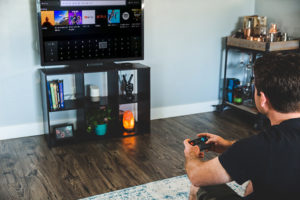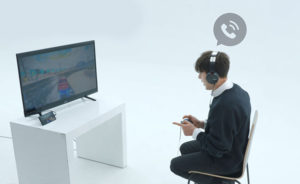 When you plugged your headset to this device via it's AUX jack, you can seamlessly answer incoming call while you are typing/gaming. This can be an alternative wireless audio receiver to your phone too. The sound that comes from the game you are playing, movie or music that you are consuming need not come from the portable device built-in speaker or audio jack. This device is friendly enough to also output the sound when you plugged your headset via the AUX jack. When using it as a remote controller, it would definitely gives you better typing and smart TV navigation experience. It may be much smaller but much user friendly than some of the remote controller available in the market.
It has a built-in rechargable battery, hence there is no need to power the device up with a power cable or so to give you a full wireless experience. Following gives you some idea on how this device battery last as well as the connectivity which it is compatible with.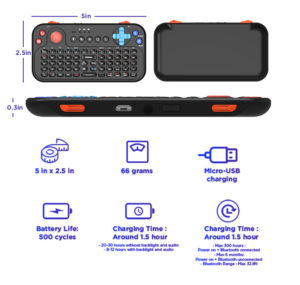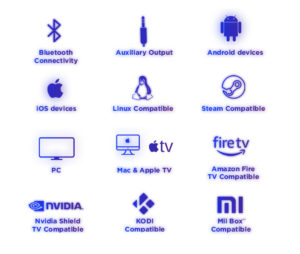 They are plenty more eye-catching features which this pocket device can gives, tech it out the details and back it up @INDIEGOGO!