PowMe – USB-C Hub with Wireless Charger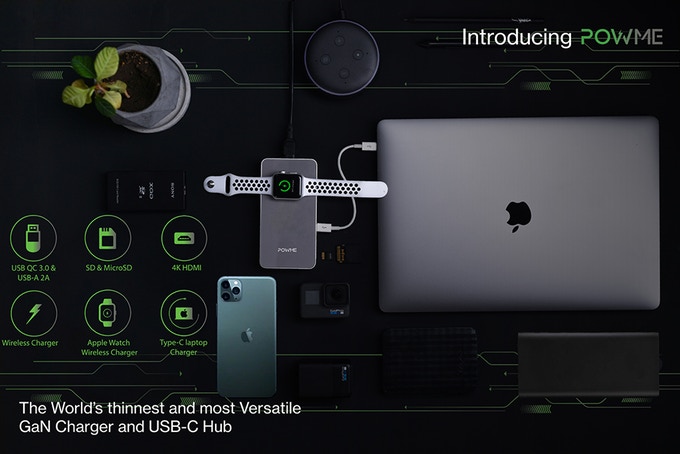 Traveling with just your laptop may not be sufficient nowadays. You could tend to bring additional peripherals too so that you can do more with your laptop. A USB-C hub that can do more would be useful and PowMe could be the answer in this case.
Apart from having enough common ports to allow you to connect to more USB devices, perform data transfer, expanding your storage via SD and micro SD card slots as well as extending your display to a monitor via the 4K HDMI port, this thin hub can actually offer more! It has wireless interfaces which you can use to charge your Qi supported smartphone as well as Apple watch.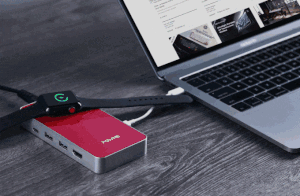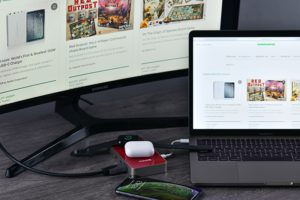 If you hook up this device with a power bank, you can charge up your laptop via the USB-C port plus the wireless surface can still be used simultaneously to charge your other portable devices too. That is if your power bank capacity can actually juice up all of the devices. Same goes to the built-in AC power input port where you can connect with a power source (i.e mostly wall socket) to charge up the respective devices simultaneously which could be more reliable though.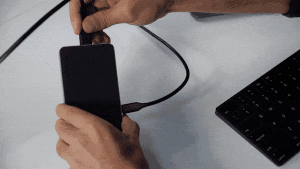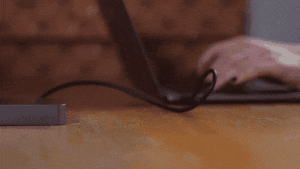 This hub comes with a USB-C output port too and its pretty handy especially for emergency use. You could charge up your portable devices via the wireless interfaces with power source coming from your laptop instead. Plus you can also share your laptop's power with other laptop too (i.e. in case if it is in an extreme urgent situation) with the USB-C ports available through this hub.
If you are interested to have a look at the detail features/specifications of this all in one and travel friendly USB-C hub, the team has got this device posted @KickStarter, tech it out!