Laser Beam Pro C200 – Portable Projector with Android OS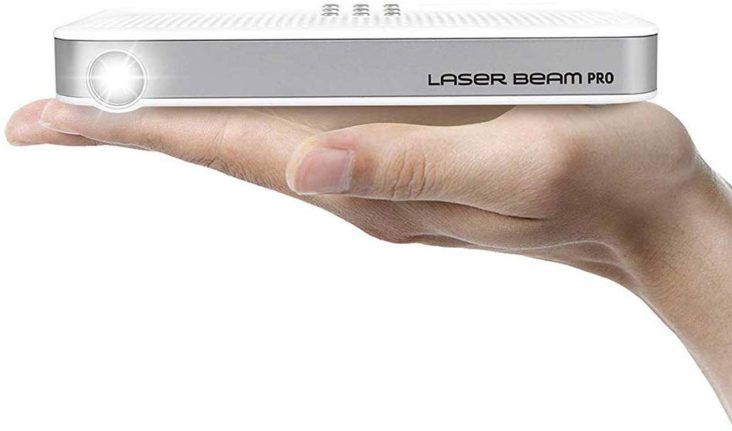 It would be nice to have your entertainment to be on a bigger screen even when you are traveling. And it would be better if you can be entertained with a bigger screen without connecting to any additional portable device wired or wirelessly during your travel. The Laser Beam Pro C200 portable mini projector would be able to do as just described.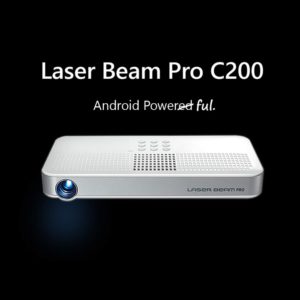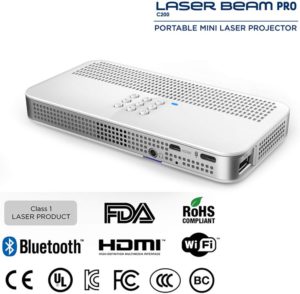 This portable mini projector is operated via the built in Android Operating System "Lollipop" and has a quad core processor with 1GB RAM. You can treat this portable projector like how you operate a smartphone (though its specs may not be as good as many smartphones in the market), you can still install apps via the Google Play Store and you can connect through wifi directly to enable you to surf the internet directly via browser or stream your entertainment via apps such as Youtube, Netflix, etc. With the built-in 8GB storage and the capability to extend the storage through micro SD card or USB Flash drive, you can easily view your videos/musics or even presentation material (if you are on a business travel instead) on projection screen for of up to ~150″ without connecting to any other portable devices.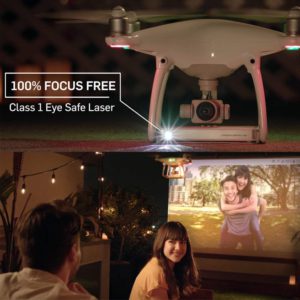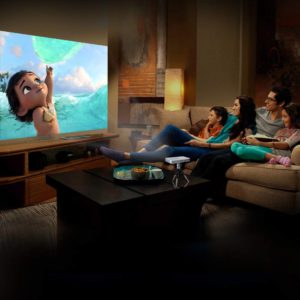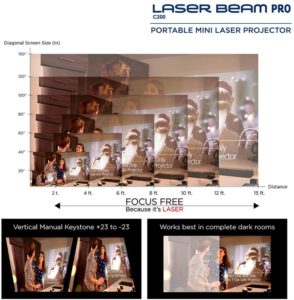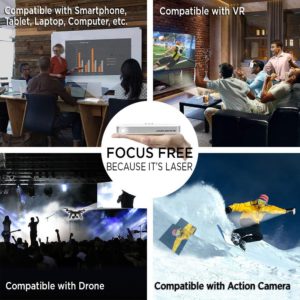 You can still connect this mini projector with other external devices though. The HDMI port allows you to show your portable devices' screen (such as laptop/computer/game console, etc.) on the projector. Via bluetooth, you can connect up to 7 different devices at the same too. This includes a bluetooth speaker, mouse or keyboard. There is also a built-in USB 2.0 port which allows you to connect this projector with other USB devices too. This device can mirror your Android or iOS smartphone/tablet screen too.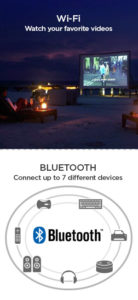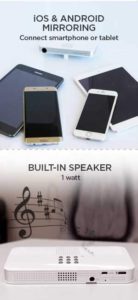 There are many more features/functionalities that are being packed in this small, light and travel friendly device. To view the detail features and specifications of this portable projector cum computer, tech it out @AMAZON!