PIQO – 240-inch HD Projector in your pocket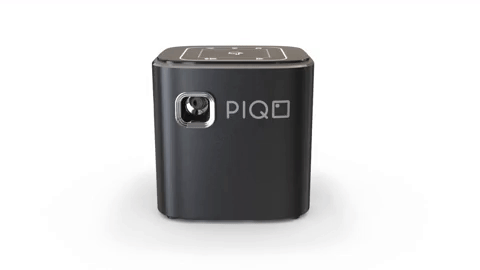 When traveling, you sometimes may have difficulty connecting to an internet but still, you would like to be entertained via a huge display/monitor. The PIQO Mini HD Projector, allows you to do just that.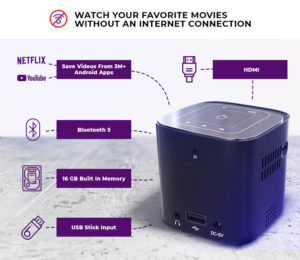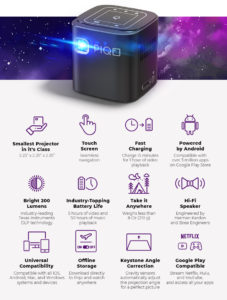 Its a multiple features pocket size projector that comes with 16GB of storage space. Hence, you can just store your entertainment such as video and music into this cubical device. Yes, storing music in this device and listen from it directly is not an issue as it has Hi-Fi speaker built-in as well. This small little device though measuring at 2.25 inches, it could spawn up to a huge 240″ display to entertain your audience (or just yourself).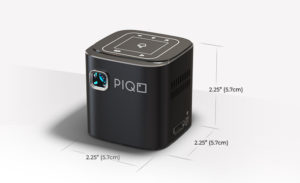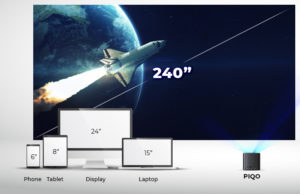 With the different connectivity channel, you could easily extend your other portable devices display onto a bigger screen via this pocket projector. As such, you could simply watch movies that are in your watchlist, present your masterpiece or play your favourite games at virtually anytime anywhere. This projector is built-in with an Android OS, where you do not necessarily need to connect the projector with your PC, laptop, smartphone, etc. for the source content. This device itself can have apps such as Netflix, Youtube, etc. for instance view when connected to internet without the need to host the apps in a smartphone or tablet.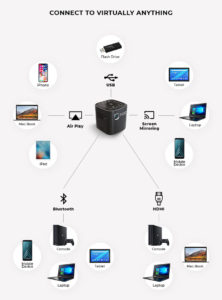 The battery life of this device (though may not be the best) is pretty impressive too. It can last for up to 5 hours of video playback or you can listen up to 50 hours of musics before you need to recharge it up. And weighing at only ~210g, this pocket projector could be easily packed along in your travel bag or just slot it into your pocket conveniently as it claimed.
Tech it out for detail features of this travel friendly little projector @INDIEGOGO!