PhonePad – Smartphone can be an enlarged Tablet too
Sometimes you just wish to have a bigger screen for your smartphone or you just needed a second screen to increase your productivity when using your laptop/phone/tablet. A mobile touchscreen monitor like the PhonePad would be able to grant these wishes even when you are not at home/workspace.
This monitor is capable to turn your smartphone into a tablet-like by connecting both devices together, you then get your smartphone screen on this 15.6″ monitor and you can navigate your phone via this larger screen itself with the help of the product's reversal control technology just like how you would operate a tablet but the fact that you are actually operating your smartphone instead. PhonePad is compatible with different OS-es, from iOS, Android to even Windows. Unlike other portable monitors in the market which has the option of HDMI or USB-C as the form of connectivity, the PhonePad also has USB-A ports, a 3.5mm audio jack port and built-in speakers too.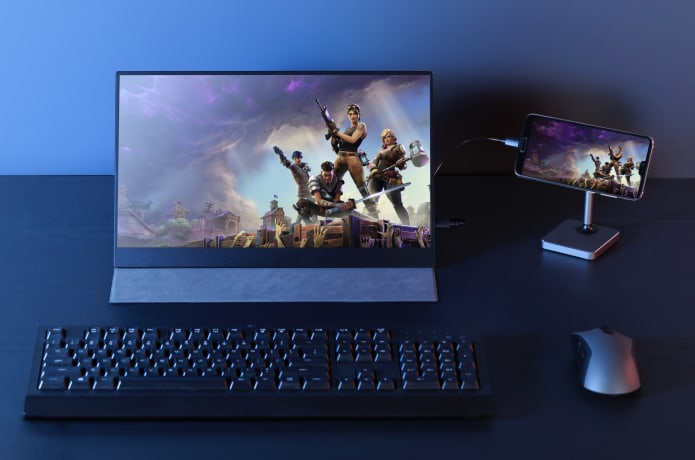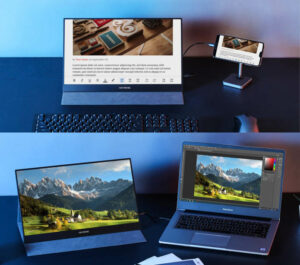 With the different connectivity options and support for different OS-es, PhonePad is not only use to turn a smartphone into a tablet, it can be used in many occasions too. From operate your smartphone/tablet with a keyboard or mouse to playing games from your pocket game console or phone on a bigger screen plus giving you the capability to control with a game controller too. You can also extend your laptop or other devices screen with a second display. This allows you to share your screen with other viewers (i.e. presentation anywhere at anytime) or simply increase your productivity while you hands on your work related task.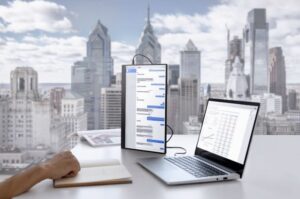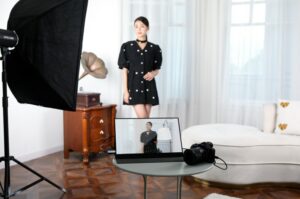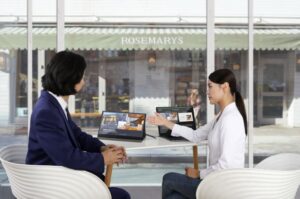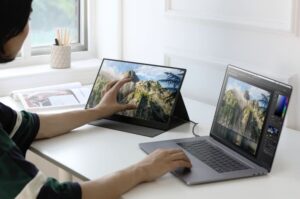 Weighing only at ~860g and it is ~4.9mm thick, the PhonePad is convenient to travel with and yet it can extend the features that you are already enjoying on a smartphone/laptop/tablet to greater heights. Tech it out for more samples and details of this portable monitor on their crowdfunding page @INDIEGOGO!