BentoStack PowerHub 5000 – Bentobox to juice up and extent ports for portable devices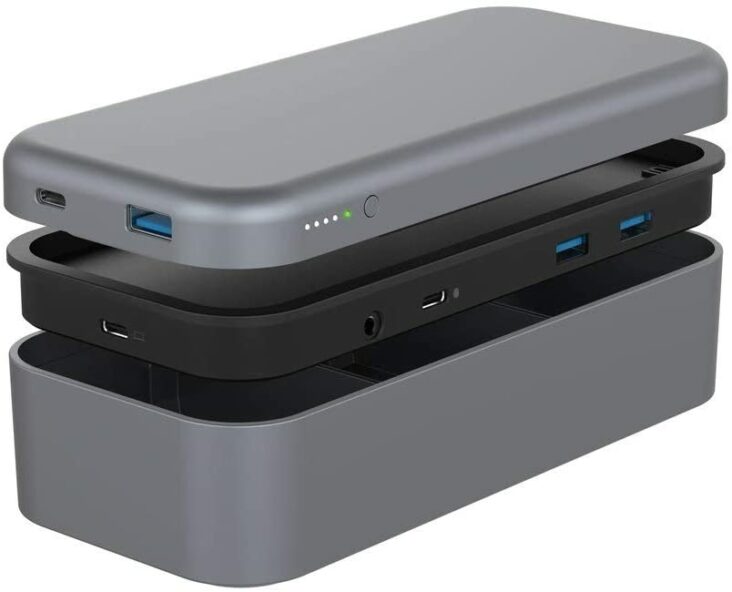 Bentobox is useful and helps store/organise your food while you are traveling or heading for work. A bentobox for tech gadgets like the BentoStack PowerHub 5000 can actually do more than storing/organising tech accessories for you.
Its not just an ordinary bentobox that keeps your gadgets oragnised but it is also a USB-C Hub plus a powerbank. The bottom of the box itself gives you two dividers that makes up to 3 compartments so you can organise or store your accessories neatly and for easy access. The cover of box is a powerbank with 5,000 mAh battery capacity which is enough to fully charge many tech devices in the market for at least once (or more). The cover is also a certified Qi enabled charger, hence you can charge your Qi enabled smartphone without needing to connect with any USB cable, place it at the top of the cover to get it charge. If you do not have a Qi enabled smartphone, it is still possible to charge up your phone via the USB output port built-in.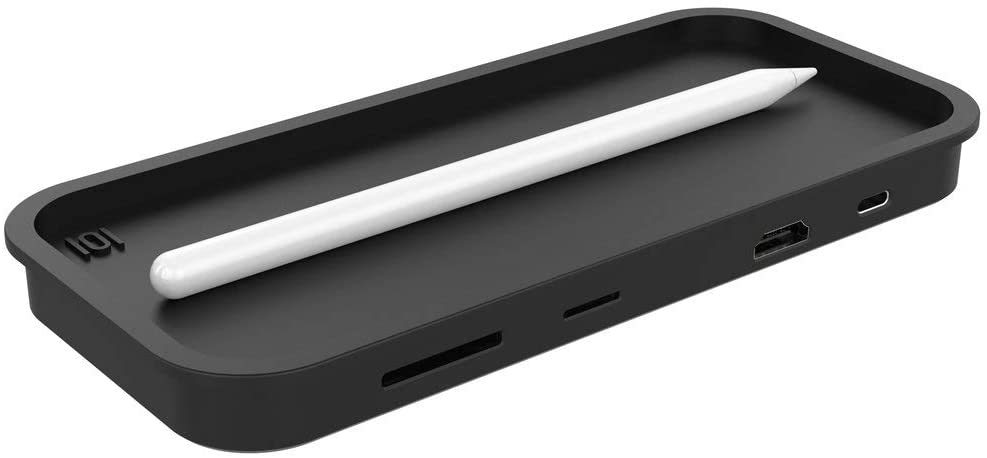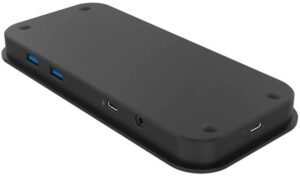 In the middle sits the separator which is also a USB-C Hub that can support many USB Type-C devices such as the MacBook Pro/Air with USB C, iPad Pro with USB C, Microsoft Surface Go/ Surface Book 2 and many more. The hub comes with 2x USB C 3.0 Ports, 2x USB A 3.0 Ports, 1x SD & MicroSD Slot, 1x 4K HDMI Port, and 1x 3.5mm Audio. You can also place your small accessories (i.e. earbud, storage cards, pen and etc.) at the top of the hub when not in use so that they did not lost from your sight easily and retrievable easily whenever needed.


Keeping all the useful accessories organised and easy to reach plus having all the helpful essentials (such as a hub and power bank) neatly in a single organiser box can be very convenient as well as travel friendly. Tech it out the details of this tech bentobox @HERE!