Bellroy Tech Kit – Neat and simple organiser for tech accessories
There are many tech pouch/kit in the market that helps keep your tech accessories organised and allow you to reach out to the necessary items easily whenever needed. They come in different design and sizes, where some are to small and could only fit flat/small accessories, some could be too big and inconvenient to travel with or some could have too many compartments which seems pretty friendly to allow you to chuck every item in but eventually looks unorganised/messy too. There are however some tech pouch/kit in the market that comes with simple design, sufficient compartments to keep your essential accessories (like enough for you to travel with and survive with those essential ones) and allows you to also slot in some of the thicker/bigger items like the power adapter, power bank or even a mouse, and the Bellroy Tech Kit is one of them that I would classify in this category.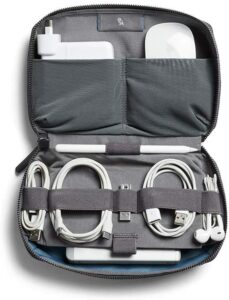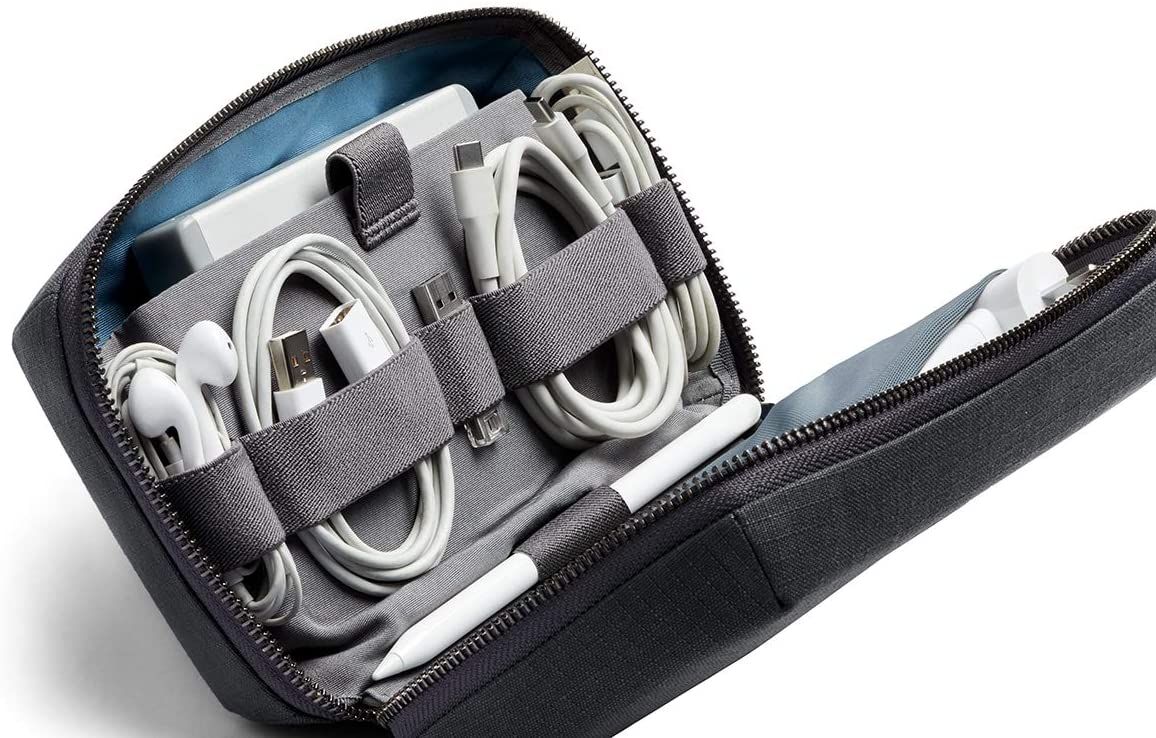 This folio style designed kit allows you to conveniently view all the accessories at once when it is open flat. It has two stretchable compartments that can fit the larger gadgets/accessories such as a power adapter or a mouse but when it is zipped up they still fit within the pouch nicely. There is also a magnetic slip pocket on the other side that allows you to store your power bank and within the pocket there are smaller pockets which you can slot in storage cards (i.e the SD cards, etc.). There are also elastic floating wall that is enough to keep the necessary cables as well as tablet pen or any ordinary pen will do too.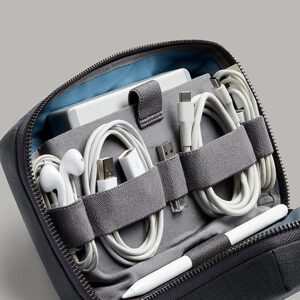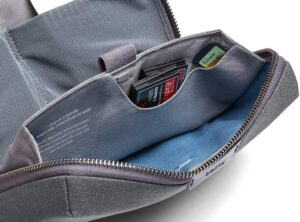 Measuring at ~ 130mm x 230mm x 72mm, this pouch allows you to conveniently hold it with single hand and you can still conveniently reach out to the accessories that you need with another hand. Hence, it may not be necessary to place it on a surface (i.e. table) whenever you need to open up the kit to have access to the content.
If you are looking for a kit/pouch that can keep your accessories organised at all time and reduces the chance of losing the precious accessories that you bring along to work, for travel or even at home, tech it out the details/pricing of the Bellroy Tech Kit plus check out the 3 years warranty (it is recommended to check with Bellroy directly in case if the term may have changed over time) which Bellroy offers @HERE!