Orbitkey Nest – Organiser with customisable compartment and wireless charger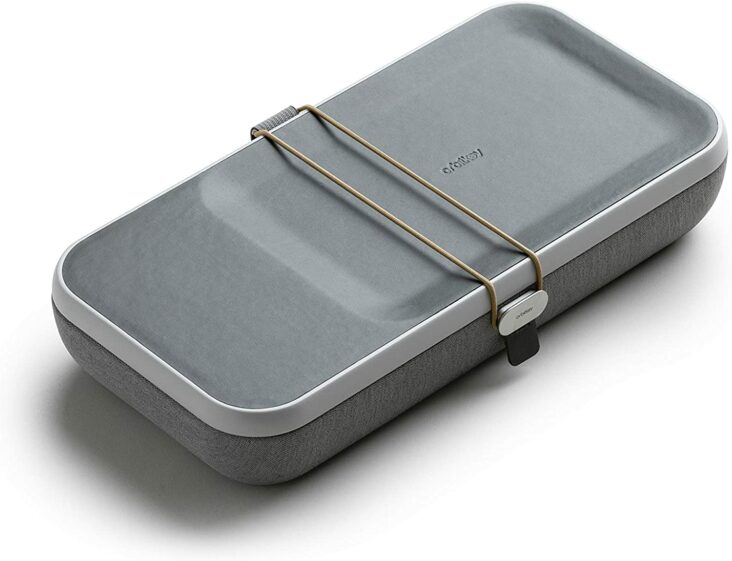 Essential accessories for your workstation, laptop and tablet can be very helpful. But at times, they can turn pretty messy or unorganise too. Having an organiser like the Orbitkey Nest could help keeping the accessories neat and easy to travel with.
The Orbitkey Nest is designed with full flexibility to access or even to organise your accessories. It comes with a dual hinge mechanism which means that you can easily access your accessories by either lifting off the lid or open it like a book. Hence, depending on where you are (i.e. you are not at a desk/table), you can still easily reach out to the accessories. Unlike many organisers in the market which comes with specific compartment design, the Orbitkey Nest allows you to flexibly move the 6x dividers included in the package so that you can customise the compartment to suits the different size and the shape of your accessories.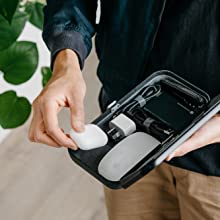 The lid of the organiser on the other hand, has many additional compartments which allows you to keep thin and loose items organised too. Additionally, the lid can be transformed into a wireless charging platform so that your Qi enabled smartphone or devices can be charged up while you are using your laptop/desktop at your workstation. The wireless charging platform is compatible with many Qi enabled devices but not on an Apple Watch. Take note that it is not recommended to charge a device wirelessly with a steel plate or magnetic back. It would potentially increases the temperature and hence, may damage the device being charged.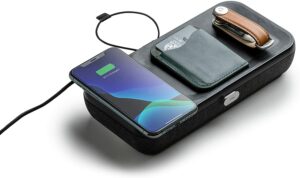 Its foam padded interior can keep your accessories well protected even if there is many movement involved. To ensure that your accessories are kept safely,well organised and easily accessible, tech it out the detail features of this flexible, customisable plus travel friendly nest @AMAZON!