imSTONE Wireless Charging Padfolio 2.0 – Padfolio that organises tech gadget and built-in powerbank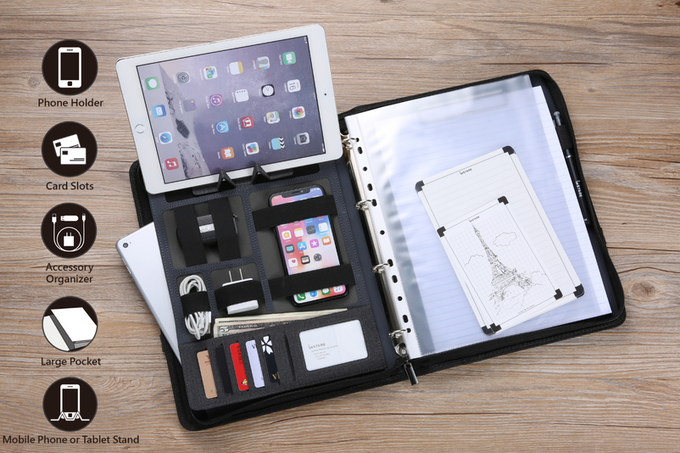 If you rely a lot on your smartphone and tablet to deliver work especially if you need to bring them together wherever you are going, an organiser that fits and protects both the devices well which you can travel with conveniently would be a nice to have. There are quite a handful organisers/cases in the market that can do the job well, alternatively, the imSTONE Wireless Charging Padfolio 2.0 is a tech padfolio that does not just safely house your devices, it has features that can do more than an ordinary padfolio does.
Besides functioning as what most padfolio does, the imSTONE Wireless Charging Padfolio 2.0 is built-in with a 8,000 mAh capacity battery. This allows you to quickly charge up your smartphone or tablet even when you are on the go. The outer layer of the padfolio has got a Qi compliant pad where you can use to charge your smartphone wireless-ly. With the built-in 3 in 1 charging cable (Micro-USB, Lightning and Type-C), you can still charge your devices without using the wireless pad (in case your devices are not Qi compatible) or if you are on the go. The padfolio also comes with a USB cable that allows you to easily charge the powerbank when the battery runs low. This gives you an environment where you need not worry about bringing any additional cable to charge up your devices. Minimises things that you need to pack along when you are ready to hop off your house.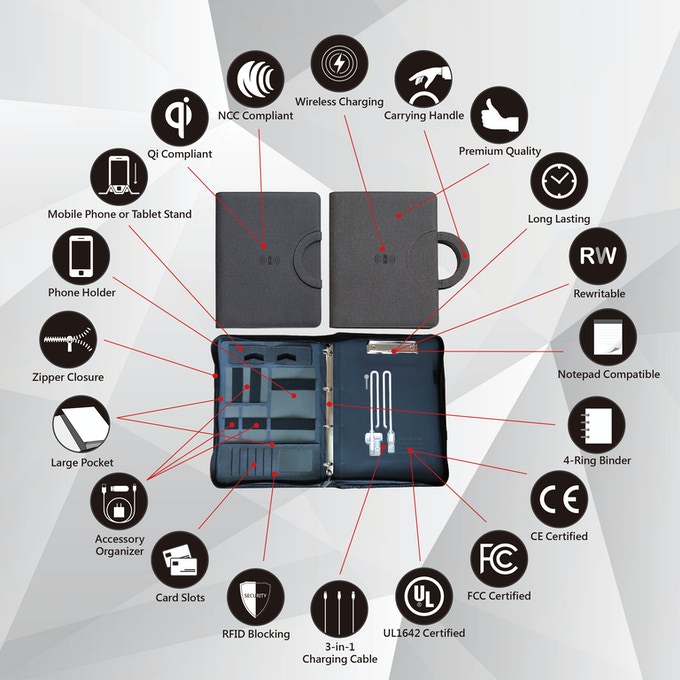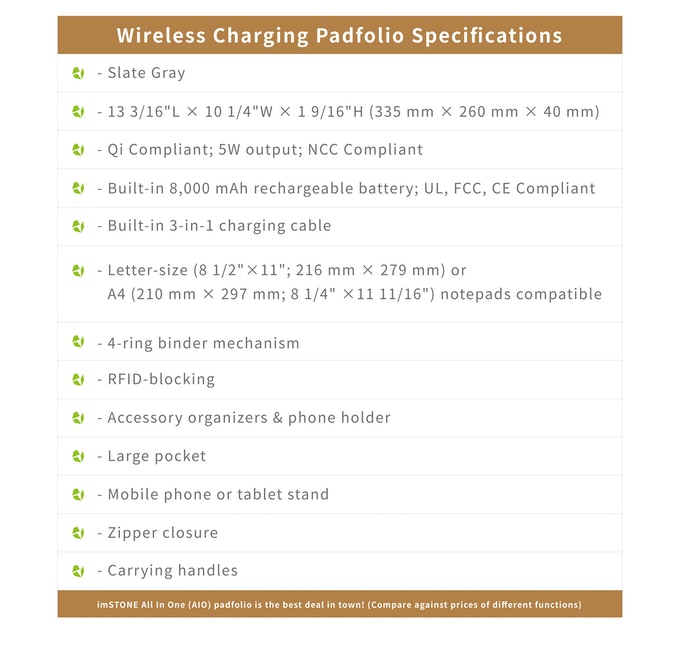 This padfolio has got a phone holder compartment to allow you to store your smartphone. It also comes with larger pocket at one side of the padfolio so that you can slot in larger devices such as the tablet separately. In case if you want to operate your phone or tablet, you can also use the flexible device stand available to adjust and hold them for easier viewing. On top of that, it has built-in sections where you can easily stores your other essential accessories as well as cards. The card slots are protected with RFID-Blocking technology so that your information are in safe hands from being scanned.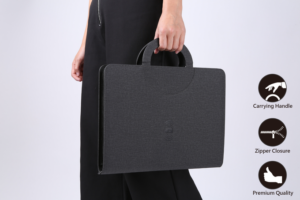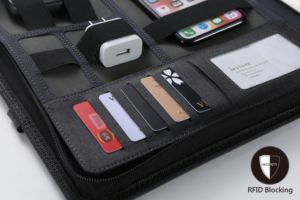 If you are hunting for a day to day organisers that can keep all your essential in one place safely and can be reach out conveniently plus do more, tech it out this wireless charging padfolio @HERE!