Omni 20+ Power Bank – All-in-one Portable Power Hub

It is not abnormal to travel with multiple portable devices nowadays. With advanced technology, carrying these devices for different purposes is made easy. However, keeping them juiced up whenever needed can be a challenge, as each different devices may require different ways or forms to get charged. These different charging adapter can easily contribute to weight and spaces when packing your travel baggage. Having an all in one portable power solution like the Omni 20+ Power Bank can be extremely useful when you are traveling with multiple devices in this case.
This power bank is built-in with a massive 20,000 mAh battery capacity, capable to charge fully many devices for at least once. Weighing at ~500 g and measuring at ~12.7×2.8×12.2 cm, this gadget is friendly to be carried along for work or leisure. The Omni 20+ is equipped with 2x QC 3.0 USB-A ports allowing your USB devices to be charged faster. The 60W USB-C PD port can be used to charge devices such as laptop and support pass-through charging too. It has a 10W wireless charging pad to allow charging supported devices as well.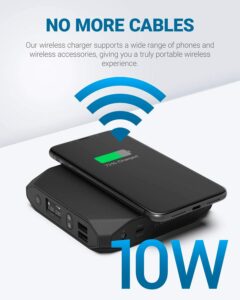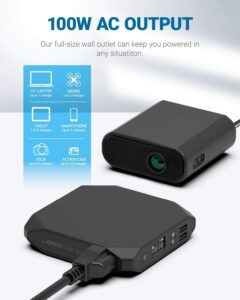 Compare to many ordinary USB power bank, the Omni 20+ is also built-in with a 100W AC/DC output port. This makes the power bank capable to charge up non-USB devices too. With the different power output options, it is possible to skip bringing the different bulky charging adapters with you when traveling. The DC and USB-C port can be treated as the input port to charge up the power bank itself. This open up the possibility of getting the power bank charge up from different source as well. It is possible to recharge the power bank in within 3 hours and possible to be solar charged too.
To skip carrying bulky and space taking power adapters on your next travel, tech it out the detail features of this all in one portable power hub @AMAZON!