CNPOP Electronics Organiser – A neat organiser to organise smartphones and iPad Mini in one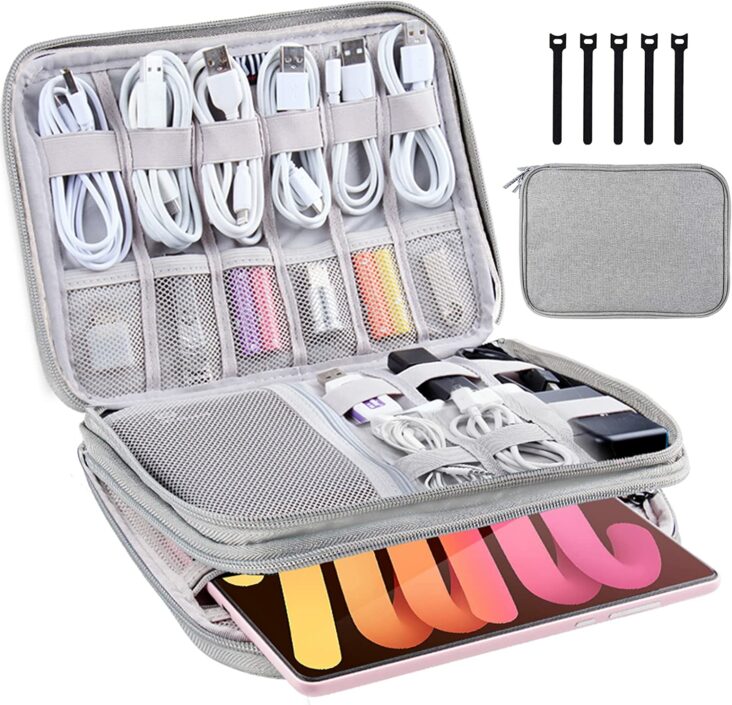 Traveling with all your electronic accessories on top of the portable devices can be an essential nowadays. From all sorts of charging plus data transfer cable to storage card or other USB accessories. Not to mention the tablet and smartphone(s) as well. Packing them all up can gets pretty messy at times. Which makes packing and unpacking an uninteresting event. Its a put off when you have to think about finding the right space or slot to chuck in the items. You may find the cables tangled with one another during unpack. A slim and reasonable size organiser like the CNPOP Electronics Organiser would be a savior in such situation.
Many electronics storage organiser in the market could be either small enough to fit all the travel accessories or too bulky that can store more items. The CNPOP Electronics Organiser on the other hand comes in a reasonable size that can even fit a tablet (i.e. iPad mini) plus smartphone. When zip up, this organiser is at ~2.5 cm thickness making it easy to just slot into any travel bag. It gives you a peace of mind too knowing that your tablet (depending on size) and smartphone are organised and reachable whenever needed.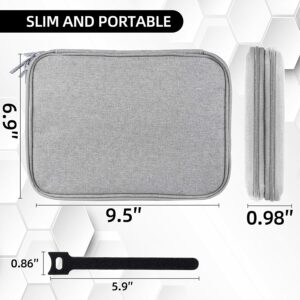 This organiser have two main sides when unzip. One side comes with six elastic bands and six small mesh pockets too. This is suitable for organising small items such as the USB pendrive, cables and storage cards. And the opposite of the side comes with six additional elastic bands and a bigger zipper mesh pockets. More cables to hold and storing slightly bigger item such as power bank in a secure slot. Flipping over the other side of the organiser would gives you 2x mesh pockets. This compartment allows you to keep bigger gadgets such as mouse, smartphone, hard disk or more power bank safely. And the other side comes with a large zipper mesh pocket instead. This compartment is capable to store tablet about a size of an iPad Mini. So all your travel gadgets can potentially be organised into this one single case that isn't too bulky and yet too small for traveling.
Tech it out the detail design of this multi usage and travel neatly organiser case @AMAZON!