Olens LampChamp – Light and USB point at your finger tips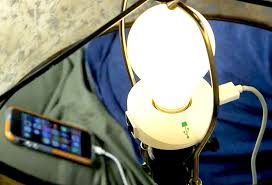 At home or at the travel accommodation place (i.e. the hotels), you may come into situation where you only have one power point near the bed or sitting area. Most of the time it is being taken by the table lamp. A lot of us tend to use our portable devices such as phone/tablet/e-reading devices at the bed or the sitting area. It would be inconvenient to have to walk up to another power point area when you need to charge the devices. And to make it convenient, you may have to give up the table lamp. It is ok if it is day time, but during night time you would need the light as well. And as such, you may have to give up the one and only power point near the bed or sitting area for the table lamp/lighting over charging your portable device.
LampChamp will be able to solve this problem. It could turn the table lamp or lighting component into a USB point as well. Hence, you could greedily use your portable device while charging it plus the light especially during night time!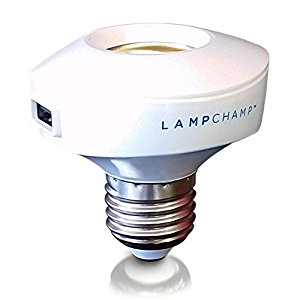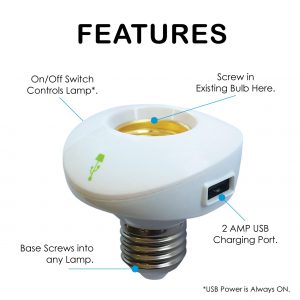 And if you still wonder how this small and easy to bring along item for travel work, here is how: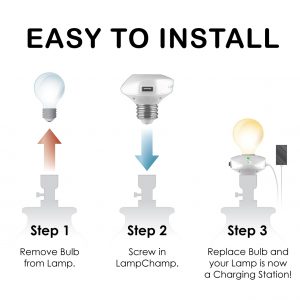 Tech it out this item which gives you the solution of lamp/lighting plus USB point without utilising extension or multiple power points HERE!