FuelBox Rapid Phone Charging Solution – On the wall or on the go phone charger
You ever find it difficult to manage your phone/device chargers both at home and while you are traveling? You may have a set of chargers sitting at home and you may have another set of chargers or powerbank for travel or when you are away from home. Why hassle yourself and trouble yourself when you could have the Fuelbox Rapid Charging Solution being your single charging solution be it at home or away for traveling?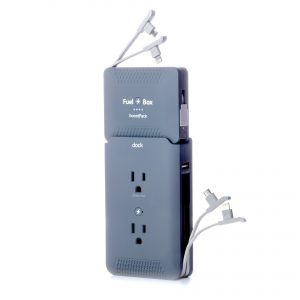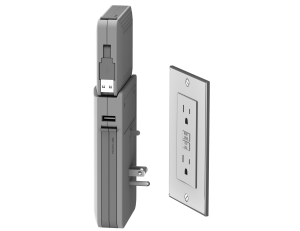 Its not just a wall charger (The Dock) with built-in charging cables but it comes with a mobile battery pack (The boostPack! or better known as powerbank for most of us), hence a 2-in-1 solution! The boostPack too has built-in charging cables like its Dock, for standard micro-USB supported devices as well as Apple lightning cable and it is detachable from the Dock to gives you the mobility feature.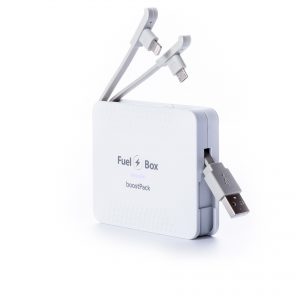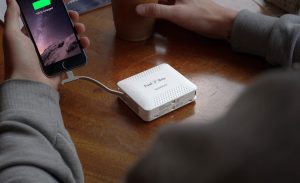 The boostPack comes with a 5,200 mAh battery which is sufficient to fully charge pretty much a wide range of portable device in the market (i.e. your smart phone) for at least once. When the boostPack itself runs out of battery, all you need to do is just attach it back to its Dock and it will charge it for you.
One thing that I quite fancy the idea from Fuelbox is that, the Dock is designed in a way that it gives you a convenient way to hold the device while it is being charged via the wall. Hence, you do not need to worry about where should the device being placed especially when the plug point is high from your table or floor where you are not able to rest your device easily while charging. This would not be much of an issue if you are using Fuelbox. See!
Tech it out the detail of this 2-in-1 charging solution and its price if you are interested to get one for your own convenience HERE!