Nimble 10-Day Portable Charger – An Eco-Friendly Charger

If you find that you would need to simultaneously charge multiple devices most of the time even when you are traveling, the Nimble 10-Day Portable Charger may be a good fit.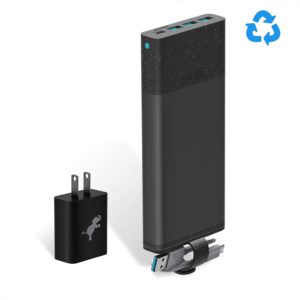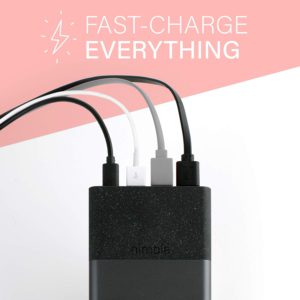 This power bank is made from recycled aluminium plus plant-based plastics, makes it an eco-friendly device that allows you to charge up to 4 devices simultaneously! Its 18W USB-C PD is a fast charge port where it can charge up to 80% against some of your portable devices in approximately 30 minutes time. And it comes with an additional 3 USB-A output port which allows you to charge an additional 3 devices even when the USB-C port is being used already.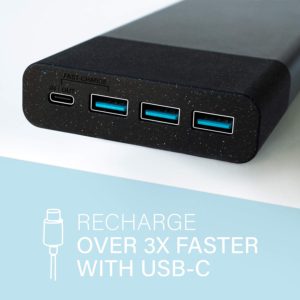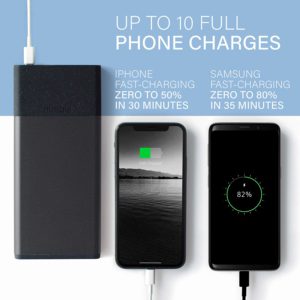 And in case if you wonder whether if this power bank has got enough capacity to fully charge 4 devices even they can be charged simultaneously, this device comes with a 26,800 mAh battery capacity which can possibly charge up to 10 full phone charges (depending on the phone model). With the magnetic cable management packaged together, it makes your travel experience much easier when it comes to packing the device as well as traveling with it itself. The cable stays with the power bank neatly every time even when its not in used. This is a plus when you are organising/packing your travel bag and it helps in saving your baggage space too when things are being stored neatly.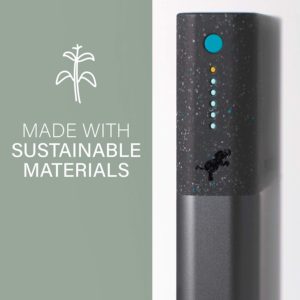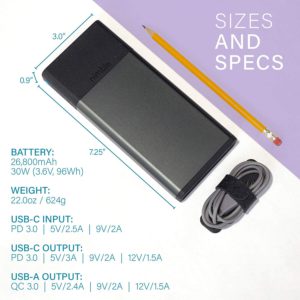 If you are an environmentally conscious person and you are interested to get a power bank with big capacity to accommodate for your growing number of portable/travel devices, tech it out this eco and travel friendly gadget @AMAZON!