Mi Mini PC – A Windows 10 and Android in your pocket
Imagine a 5 inch PC that allows you to boot up Windows 10 or Android whenever and whichever you needed. Better still, it is small enough to literally fit into your pocket. The Mi Mini PC which currently undergoes a crowdfunding campaign could give you the best of both worlds!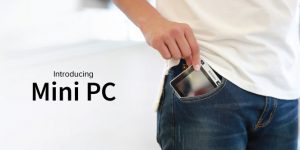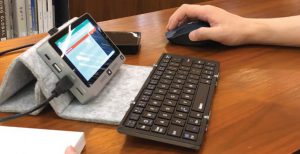 As named, the Mini PC, its a portable PC that runs a fully operational Windows 10 so that it allows you to operate your daily work on the go plus you could switch it to Android (built-in version 5.1) whenever you want to use it for entertainment and/or simpler touch screen interface.
The mini PC comes with a pretty decent hardware specification that is sufficient to operate on the go. Plus, the built-in I/O ports are pretty sufficient where it is not necessary to carry any extra USB dongle or hub to extend it with any additional devices.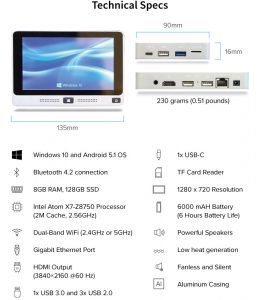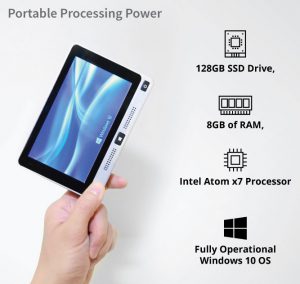 It has a built-in 6,000 mAh battery which should last you for a decent 6 hours. It probably wouldn't last you for a full working day but it could possibly save you from not getting your job done when you are not at your desk or when you need to travel under certain circumstances.
If you too are charmed by this device that may gives you heaps of convenience but still get your daily task done, tech it out this device at an exclusive crowfunding bundled price @Indiegogo.