Logitech Keys-to-Go Ultra-Portable – Wireless light mini Keyboard for all iOS devices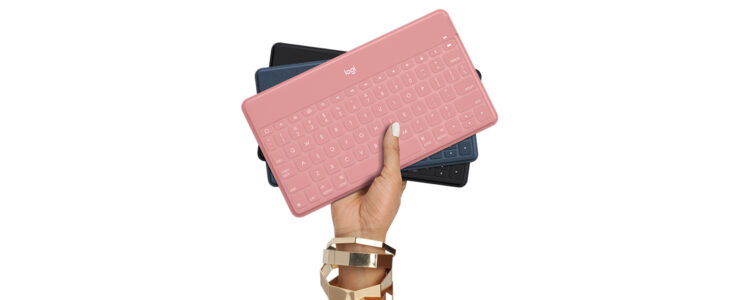 Typing on an iPhone or iPad screen can be seamless and responsive. But being an Apple product owner like myself, there are a fraction of us who loves typing on a physical keyboard still. There are many wireless keyboard options in the market that are compatible with Apple devices to satisfy our keyboard typing experience. Though they can come in many different size and weight. Some can be heavy or not mobile friendly too. The Logitech Keys-to-Go Ultra-Portable is one of the slim wireless keyboard that is worth checking especially for the Apple products owners.
Extremely portable as its name described, this slim keyboard is lightweight making it easy to travel with. It is possible to even fit this keyboard into a coat pocket (depending on the pocket measurement). The Logitech Keys-to-Go Ultra-Portable is built to be compatible with all iOS devices and it includes a full row of iOS shortcut keys too. You can connect to your iPhone or iPad easily via Bluetooth and type messages via a physical keyboard wherever you go. You can even connect with your Apple TV instead of using the remote control which can be a pain to some of us especially if you are using the browser on the TV.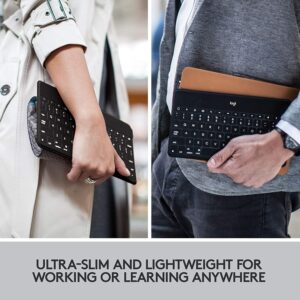 This keyboard body is designed with wipe-able Fabric Skin capable to protect the keyboard from dirt or liquid spills. The keys are well-spaced and comes in full-size, making it pleasant to type with and it silent when typing. The built-in battery could last long and rechargeable too. It is claimed that the keyboard can function for up to 3 months upon fully charged (depending on the usage though). To enjoy a better typing sense wherever you go with your Apple devices, tech it out the detail specifications plus features of this ultra-portable wireless keyboard @AMAZON!