Lifepack – A Solar System Backpack
When traveling, it would be extremely convenient that you just have to bring one device that can give you not just entertainment (such as a bluetooth speaker) but it also juice up your other portable device (i.e. smartphone) when needed. It would be a plus if you have a bag that can fit this multi-functional device and still have plenty of spaces for you to bring along other essential items. The Lifepack Solar Powered and Anti-Theft Backpack could be an ideal choice if what you have read is what you would love to have.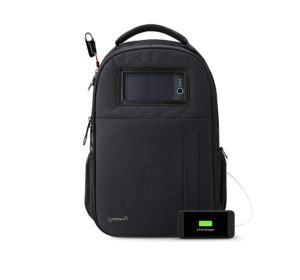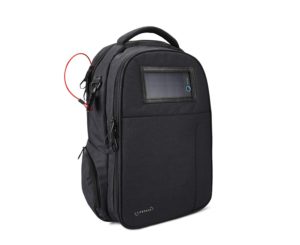 This multi-function and spacious backpack has two main layout to allow you to pack/organise or separate the things that you will be bringing for travel neatly. It also comes with a solar powered device that fit in nicely into the bag without taking up the bag spaces. This solar powered device itself has got multiple features that it could offer too. When you need entertainment, this device could be used as a bluetooth speaker to play your favourite musics and in case if your smartphone or other portable device battery is running out, the same device could charge it up too. The Solarbank device itself can be charged up via the built-in solar panel (hence it can be used as a solar power system too) and it fit nicely into the Lifepack bag at a position where it can be easily exposed to sun (if there is any). The easy-access USB port at the side of the bag allows you to easily charge your phone on-the-go.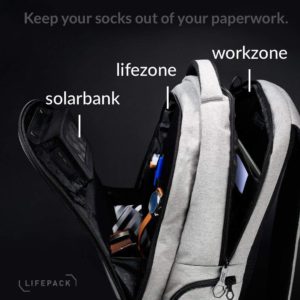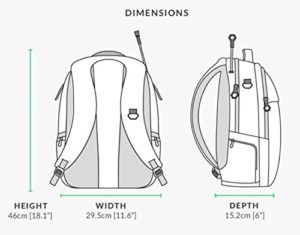 The space which this bag could give and the Solarbank are not the only highlight of this backpack. The backpack also comes with a retractable cable and a 3-number pin lock. This lock prevent other people to access items that is being kept in the bag and it also allows you to attach and lock the bag around something that is secure. This would be helpful if you are outside for outdoor activities (i.e at the beach) and its not convenient to bring the backpack along with you. Just lock it somewhere secure and you could then enjoy your activities with peace of mind. The Lifepack backpack itself is water-resistant, but in case if it rain heavier than what the water-resistant material can take, there is still a built-in rain cover that you can use to wrap around the bag. This help to minimise the backpack from getting total soak.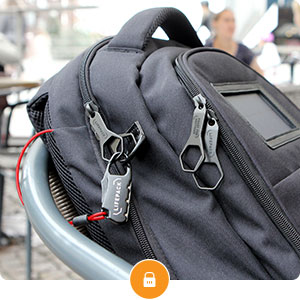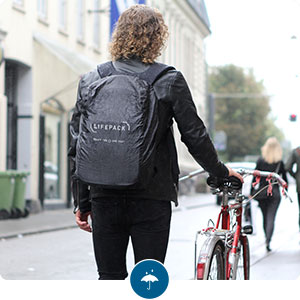 If this is an ideal backpack for your next travel/trip, you can tech it out this cool and friendly backpack for its detail @AMAZON!