Lever Gear CableKit – Travel Companion Items in a Single Keychain
When travelling, you may be bringing along small items that can be essential to you. They are so small and if you do not keep them safely, you might end up losing them half way through your trip. USB charging cable has become one of the essential item when travelling as well. Bringing along different devices during your travel means that you may need more than one type of USB cable to juice them up whenever their battery runs out. When all these long cables isn't organise or kept properly, they can be very messy and prone to being damaged. How about keeping the cables and some of the essential but small items safely in just a keychain instead? The Lever Gear CableKit can do just that.
Its a keychain by the look itself but it can do more than that. This small little gadget can gives you a USB charging cable when you need to charge up a device that is running out of battery. Different type of the USB (micros USB, type C, etc.) and its converter is available as an option. They are short but it can still do the job plus the cable supports data transfer too. This can save up the traveling bag spaces and skip bringing more and more different USB cables for different purposes too. This keychain can also serve as a protective and storage case for your micro SD and SIM card too. If you need to swap your existing SIM card with another, your original SIM card can be stored securely in this keychain so that they are always kept together with your house keys or so. This keychain comes with a SIM eject tool and has a dedicated slot to keep it safely too. This allows you to easily swap your SIM cards wherever you are.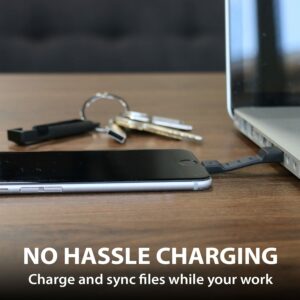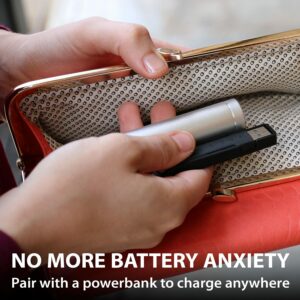 The Lever Gear CableKit is small but it helps keeping your other small travel items safely as well, together with your keys (Assuming this is something you would not lost or forget regularly during travel). Tech it out the details of this space saving and multi-functional keychain @AMAZON!