Kolumb Wallet Pocket Power – Power Bank with size of a poker card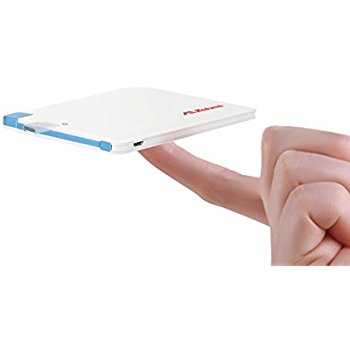 There is a lot of power bank in the market that comes in various size and battery capacity. Though some are built with pretty slim in size but most of the time they are about a size of your phone. Some may find it troublesome to carry such power bank as if you are carrying two phones just to save your actual phone from running out of battery. How about a slim power bank with the size of poker card?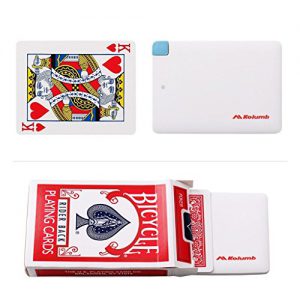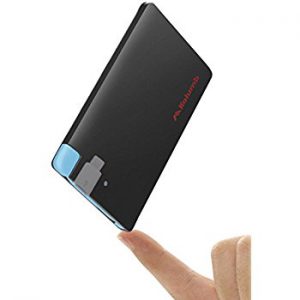 The Kolumb Wallet Pocket Power Card Power Bank which comes in black or white color is one the power bank on earth that is slim + small in size. It comes with 2,500 mAh battery capacity which is good enough to fully charge a phone (i.e. iPhone 7 or 8) depending on the battery size of the phone. The fact is, it is so small that it makes your traveling so convenient that it won't even take up your pocket space and yet able to charge your phone to almost full at least once.
To compliment the size and convenience, most power bank may probably has built-in micro USB cable that makes them looks pretty convenient. Well you do not need to bring the cables along and its attach nicely with the power bank. What stands out for the Kolumb Wallet Pocket Power is that it provides a slot to hold an iPhone lightning adapter too. This would make the slim power bank pretty "universal" and convenient.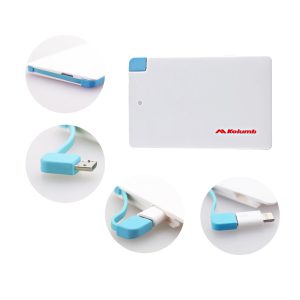 If you too are interested to have one of this in your wallet or pocket, tech it out this poker card size power bank for its detail and price HERE!