JISULIFE Handheld Mini Fan – A portable fan, power bank and light
Traveling during the summer or to places that are hot can be uncomfortable at times. The sweat and the surrounding high temperature is a put off. The trip or your outdoor walk can be much better if you have a fan with you. Some of us would settled with a mini portable fan. This means an additional item to bring along when traveling which contributes to the weight and your bag spaces. Not to mention that you may be bringing your power bank too being one of the travel essentials (nowadays). The JISULIFE 3 in 1 Handheld Mini Fan can be useful to you in such situation.
As the name described, this is a portable fan which can be recharged through its USB-C input port. It comes with 2 speed options and can last up to 21 hours depending on the usage and the fan speed. The fan is designed to be a travel friendly device where it can be folded and easily kept in the bag or even through your pocket. This fan is not necessarily be used in a handheld mode, its handle can be 270 degree folded so that it can be stand on its own, hence in hands free mode instead.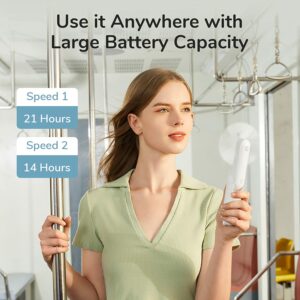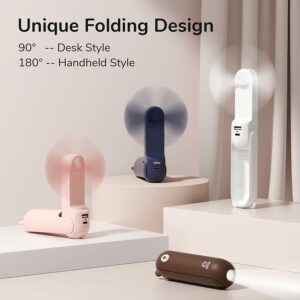 This device is built-in with a 2,000 mAh rechargeable battery. And with the USB-A output port available, this fan can turn into an emergency power bank too. This saves up more bag space and weight especially if you are going out for a walk or traveling. On top of that, the fan also comes with a flashlight function. So in case if you are having a walk and the day is turning dark, this mini portable fan can be a life saver too.
If your next trip or outdoor walk is going to be hot, tech it out this travel friendly and multi-functional mini fan @AMAZON!