iWalk Scorpion Power Bank – A Slim Scorpion That Charges Your Device
Its really convenient when you do not have to bring any extra charging cable(s) plus a power bank with you whenever you step out of your house door. Its extra convenient when you know that you do not have to worry that your power bank is only compatible to charge certain device and that the necessary cable need to present to get the device juiced up. These conveniency if you have an iWalk Scorpion Ultra Slim Power Bank.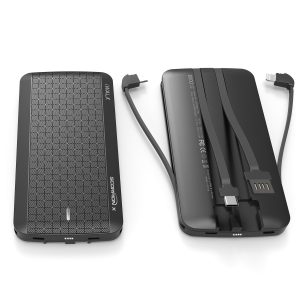 The most interesting that catches my eyes is that its slim plus it has all the cables that you possibly need to your devices to date (most devices but not necessary all type of devices) being built-in. The built-in cables being USB Type C, Micro USB, Lightning and it even built-in a standard USB cable for recharging the power bank itself. Plus it has a decent 8,000mAh battery capacity as well as the fast charging feature that allows you to charge up to 3 devices at one go.
I also like the fact that it allows pass-through charging which not all power bank in the market (well at least the one that I used to own doesn't). This is really helpful in situation where all your devices PLUS the scorpion itself is low of battery. In a way, the scorpion itself is already acting as the specific charging cable for your specific device while you are charging the scorpion too.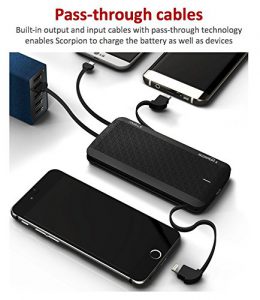 This scorpion is more than just a power bank with built-in cables. Tech it out for the additional feature(s) and the conveniency that this device could brings to you HERE!