Griffin Travel Power Bank – Backup battery for your Apple Watch off a keychain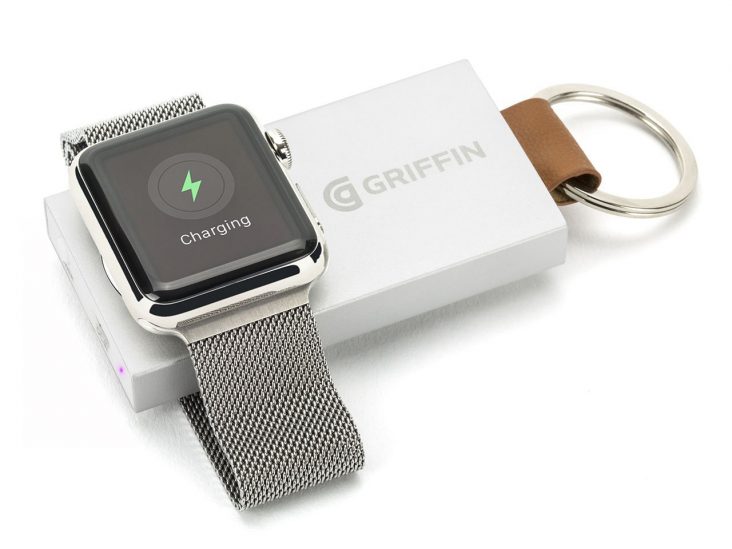 If you tend to drain out your Apple Watch battery easily (for example due to excessive use) and most of the time its when you are outside traveling, the Griffin Keychain Power Bank could be of help.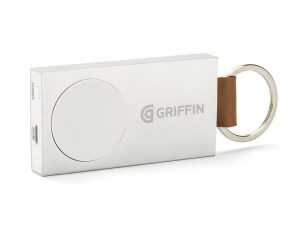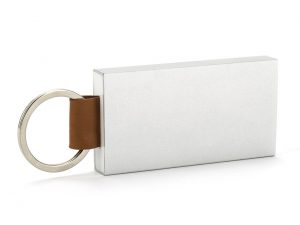 Not quite an ordinary keychain though. But it has a built-in 1050 mAh capacity battery that would charge your Apple Watch for approximately 2.5 times.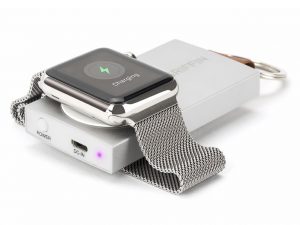 Plus the keychain battery itself is rechargeable via the USB port built-in. Measuring at 38.1 mm x 9.5 mm x 114.3 mm, it is certainly a device that is convenient to bring along when traveling or off from home for work or shopping.
Tech it out this 2 in 1 keychain for its detail @AMAZON.