iWalk External Battery Charger – An Apple Watch power bank that does more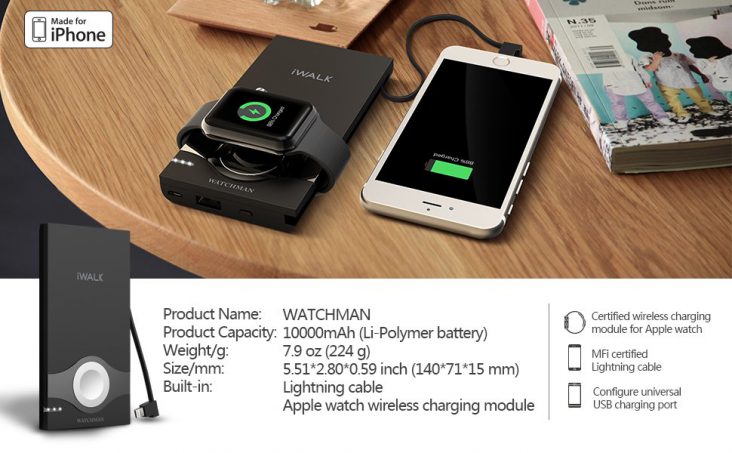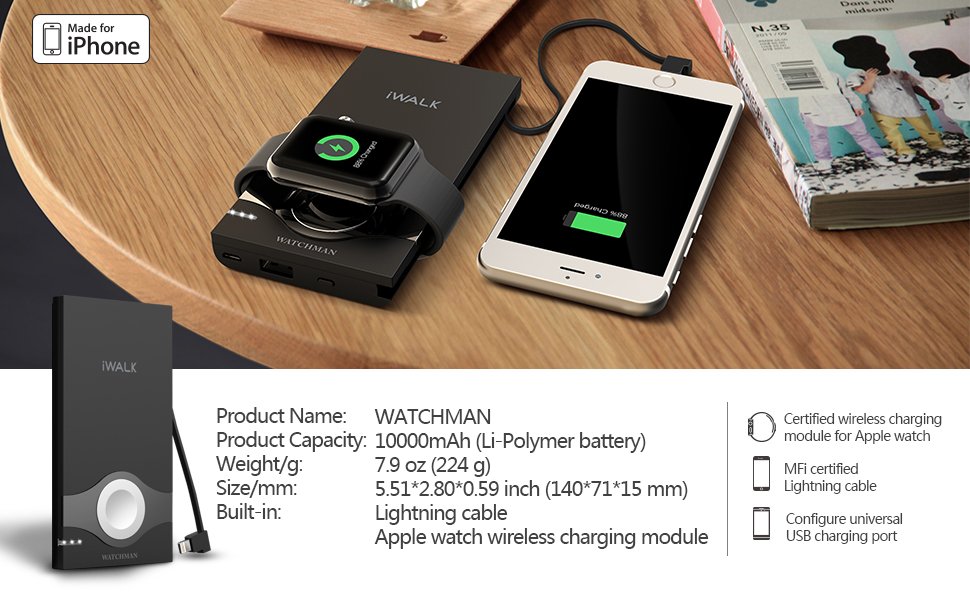 If you own an Apple Watch and you are hoping to charge the phone plus the watch on the go, the iWalk External Charger could be an option for you.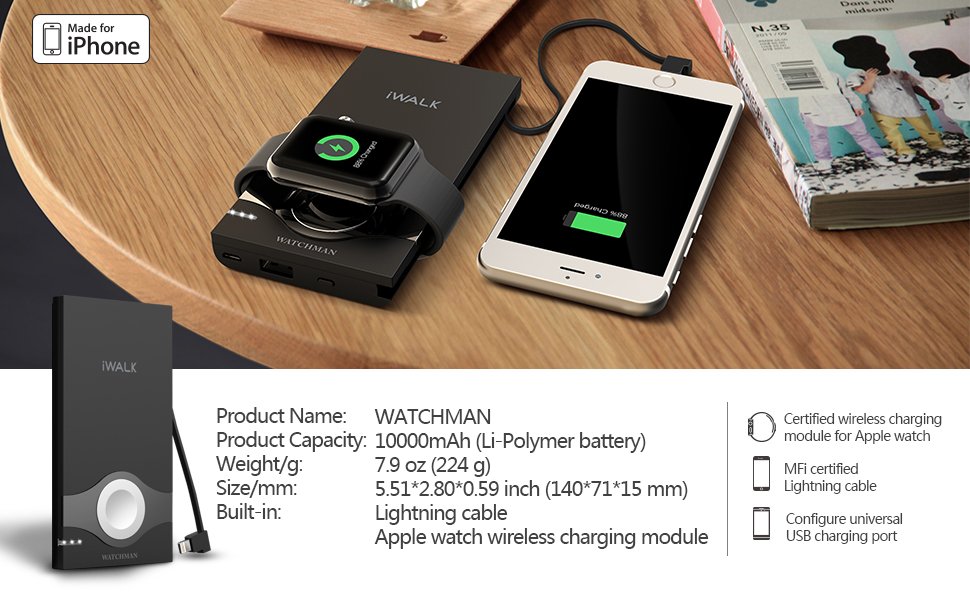 Yes, you read it and seen it right. This is not just an Apple Watch power bank but it also comes with a built in lightning cable to charge your iPhone as well. You may have noticed that it has an ordinary USB port which allows you to charge other devices too!
It is a slim and light weight type of power bank which makes it convenient to bring it along. Imagine that you own an iPhone and an Apple Watch. You do not need to worry about carrying additional USB or the lightning cable like other generic power bank in the market, all you need is just this one additional slim device. Even if you don't own an Apple Watch, it is still a very useful and convenient power bank. It charges your iPhone without the need to carry additional lightning cable and all you may need to bring is just an additional USB cable that could charge your other devices (such as an additional non-iPhone phone which most of the people does own both nowadays).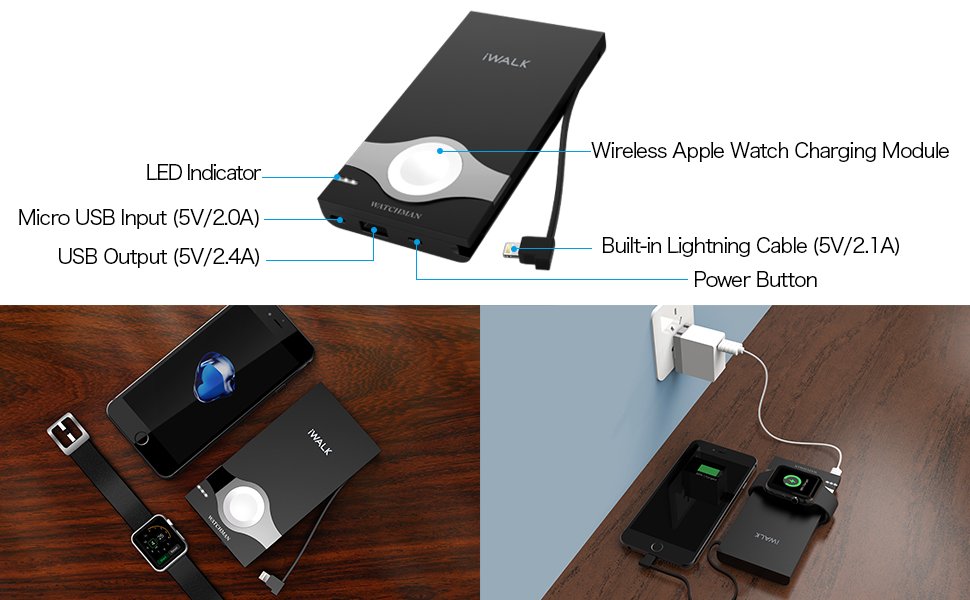 It has 10,000mAh of battery which in most cases, its good enough to charge each of your devices for more than once. Plus, if you are at home, you could still treat as a charging station while you charged up the power bank itself. How convenient!
To get one of this and to learn the detail specification about this slim and convenient device, tech it out here!