IQIYI 4-Ports USB Charging Hub – Multiple USB Devices Travel Companion
Promotion Alert! You can save up to 70% on selected IQIYI item. Tech it out the promo-code before it expire.
Its this time around where many will be traveling with family members, friends or still traveling alone (not a problem at all). But its norm now where everyone have their own portable devices (smartphones, tablets, etc.) that became their essentials even for traveling. To bring along charging accessories for each of these devices can be bulky and take up a lot of spaces within your travel bag. There are devices in the market that can help you save up your baggage spaces but still deliver the goal that you are hoping for especially when traveling. A charging hub like the IQIYI 4-Port USB Charging Hubs is one of the example.
It can be a challenge when you have many USB devices that require charging at the same time. The place where you are heading to may have limited power port/sources to support charging all the devices simultaneously. You may end up taking turns and time consuming plus it would surely take up your baggage space if you happen to bring multiple charging adapter for each of the devices. The IQIYI 4-Ports USB Charging Hub is a single and at a considerable small size (measuring ~68 x 68 x 28 mm) device that allows you to charge up to 4 USB devices simultaneously.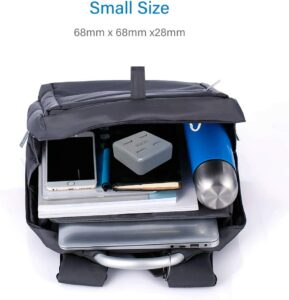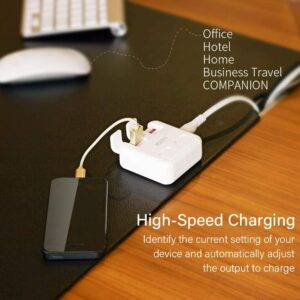 This hub comes with 3x USB2 ports and 1x USB3 port that can gives you up to 5v output. The hub is also designed in a way that it can help keep the ports protected when not in use by covering it with its own lid. The lid itself can be transformed and be used as a stand (i.e. your smartphone) too during charge (even when you are not using it for charge. Why not!).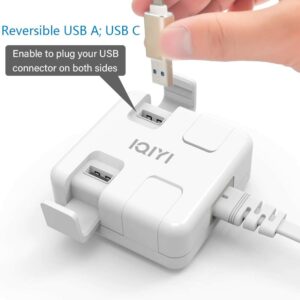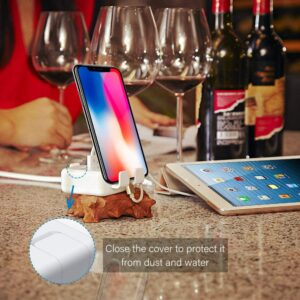 With the promotion code IQIYI is currently offering this time around, it would be a good Christmas gift idea for your loved one or even yourself who may be traveling soon. Tech it out the detail specifications of this travel friendly and convenient gadget for your multiple USB devices @AMAZON!