ANEWISH 2.4GHz Mini Wireless Keyboard – Convenient Wireless Controller for USB Device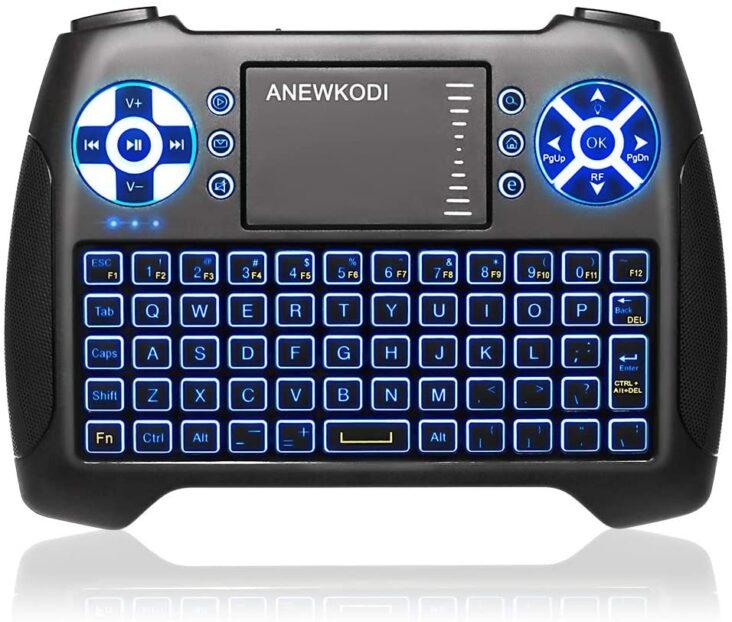 A remote controller, keyboard or mouse can come in different shapes and designs. To enable your devices (i.e. laptop, smart TVs, tablet, etc.) to be controlled in total remote environment, you some times may need different number of gadgets in order to achieve the convenience that you may be looking for. The ANEWISH 2.4GHz Mini Wireless Keyboard would be a convenient (perhaps economical too) option to replace the many remote controllers that may you have into a single mini device instead.
This remote control comes in the shape of a game console controller but its capable to connect to many different devices (as long as your device has a USB port to connect with) without needing to worry whether your device is Bluetooth capable (because this remote controller is not able to be connected through Bluetooth). This mini keyboard has almost all the buttons that you can get in a full keyboard which would helps making your typing experience better (i.e. to enhance your typing experience on a Smart TV). This gadget also features a mouse touchpad which helps when navigating around a laptop/tablet screen (remotely). You can turn on/off the backlit feature with just combination of two buttons on the device itself to enable you to conveniently navigate your devices screen even in the dark.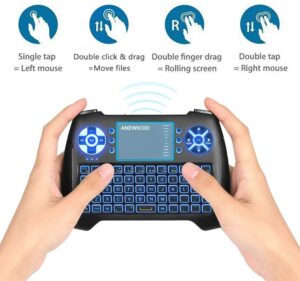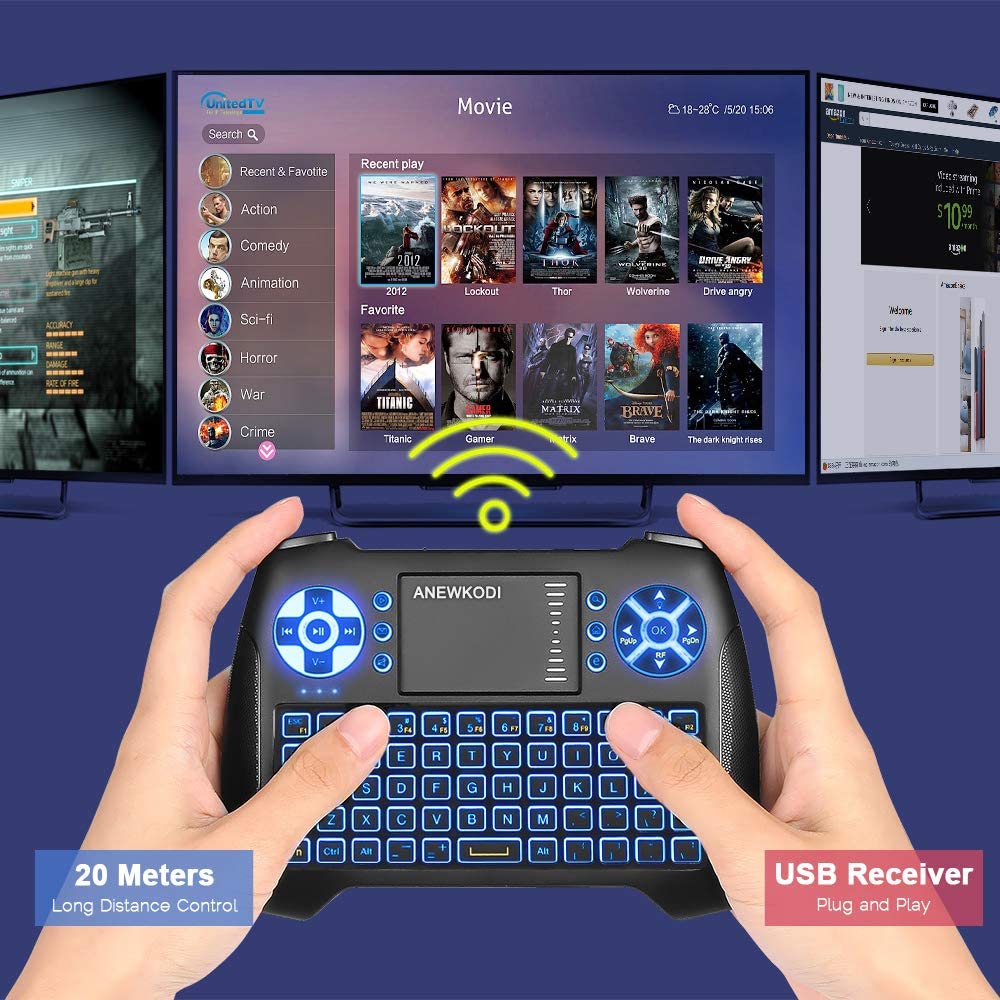 The ANEWISH 2.4GHz Mini Wireless Keyboard uses a rechargable lithium battery which makes it possible to recharge or be replaced easily. It has a slot at the back of the gadget too which allows you to store and access the USB receiver easily enabling you to keep everything that is required (for it to operate) in a single place and worry-free from getting miss out on the bits and pieces even when you are packing it for your travel or heading out for work.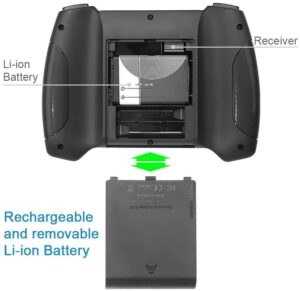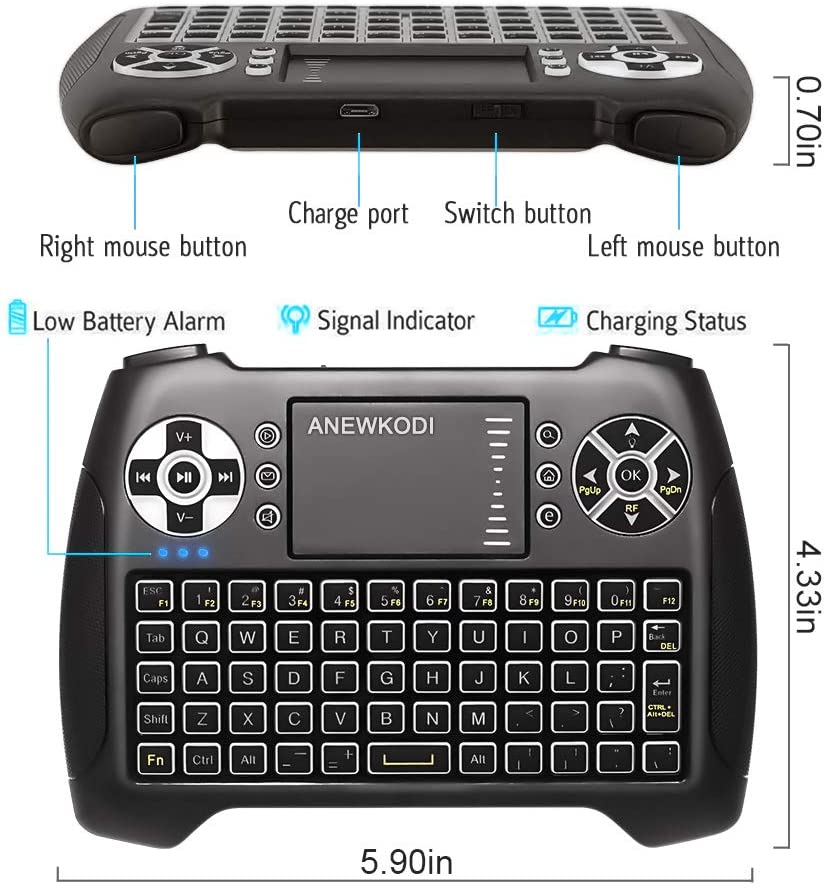 Measuring at ~15 x 11 x 2 cm and weighing at ~145g, this gadget can be convenient slotted into your bag making it easy for you to bring along to anywhere especially when you are away from home. Thinking of a Christmas gift for yourself or loved one? Why not tech it out the full specifications of this travel friendly and all-in-one remote gadget @AMAZON!