HybridDrive – A Hybrid Storage and Hub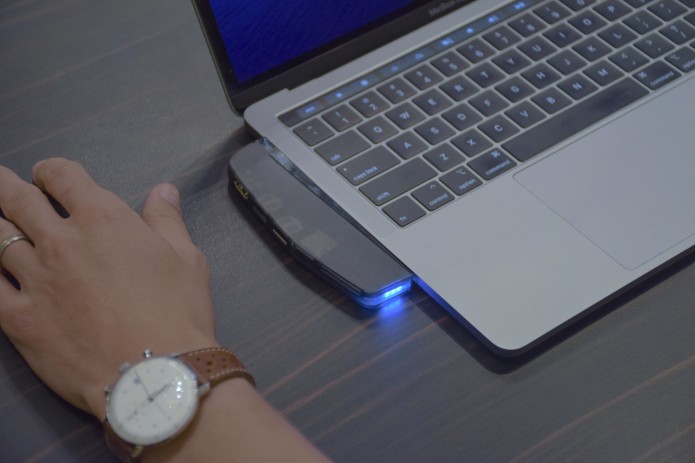 USB-C Hub or Dongle is a pretty handy companion for your laptop or tablet especially when you are away from your workstation. The hub is able to give your portable device more ports and you can further extend the storage space with an external storage device via the hub too. If you are someone who like to or need to bring along an external storage with you and find it inconvenient to bring two essential gadgets (the external storage and USB Hub) whenever you are away from your workstation, why not getting a single device that can satisfy both need like the HybridDrive!
This USB-C Hub is built-in with SSD storage (with choice of 128GB/512GB/1TB/2TB). So you get two devices in a single hybrid gadget that is lightweight (~58g) and slim (only at ~121x50x11mm) instead. And if you prefer having a dongle over a hub that attach closely with your laptop/tablet, you can switch the HybridDrive into the USB-C Dongle mode too making it a hybrid device in the sense of USB Hub and/or USB Dongle.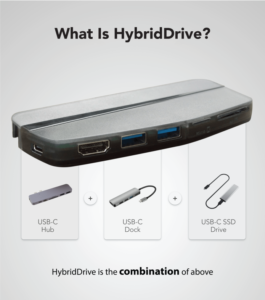 On top of the built-in massive storage, this hub also offers 2x USB-A ports, 1x HDMI ports, 1x TF Card port and 1x SD Card port as well as a USB-C port. Unlike some USB hubs in the market where certain ports may not be able to function if you are using another, the HybridDrive is claimed to be able to have all ports functioning at the same time. The HybridDrive is power saving too, well at least it means that it would not drain your devices battery. This device does not overheat your laptop/tablet, and it can work at up to 96% efficiency!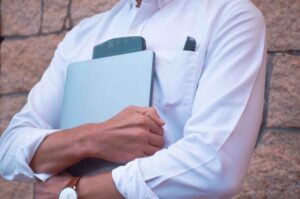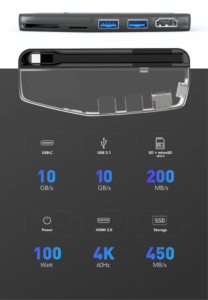 There are plenty of video illustrating the efficiency/performance of this hybrid hub and its detail specifications/features at its crowdfunding campaign page, tech it out this useful companion and hybrid gadgets @INDIEGOGO!