Fintie Universal Tablet Hand Strap Holder – Hold your tablet tightly on the go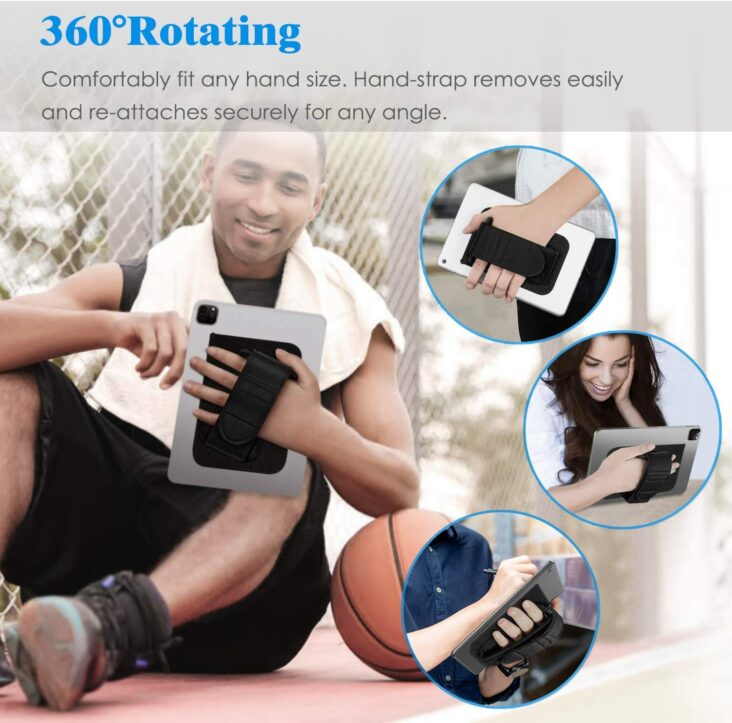 If you uses your tablet a lot and at the same time you have to commute/travel, you may find it troublesome/tiring if you hold the tablet for too long. You may also risk dropping the tablet too as you may have to focus on other activities (such as walking and observing the surrounding – just for example). If you are looking for options to better hold the tablet especially when you are standing or walking, the Fintie Universal Tablet Strap Holder may be worth to be explored.
Unlike some other hand strap tablet holder that allows you to securely hold your tablet in the air, this hand strap gadget has other purpose too. It can be used as a tablet stand in either landscape or portrait mode. So you can still use your tablet in stand mode even when you are not holding the tablet. The hand strap is designed to allow you to easily detach and reattach from the adhesive patch making it possible to form like a 360 degree swiveling mechanism. This is handy especially if you would want to change the position of the hand strap to match with your hand at the point of using it.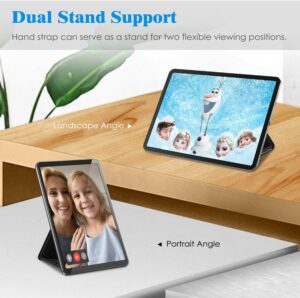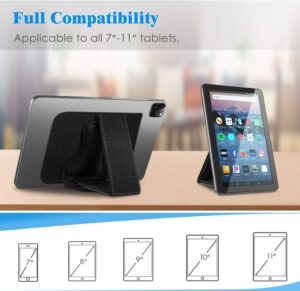 This tablet hand strap holder is compatible with many different size of tablet, but if you are interested to see a full list of the compatible devices as well as having a look at other people's review with regards to this handy tablet holder, tech it out @AMAZON!