HooToo TripMate Elite Travel Wireless Router – A mini travel router plus power bank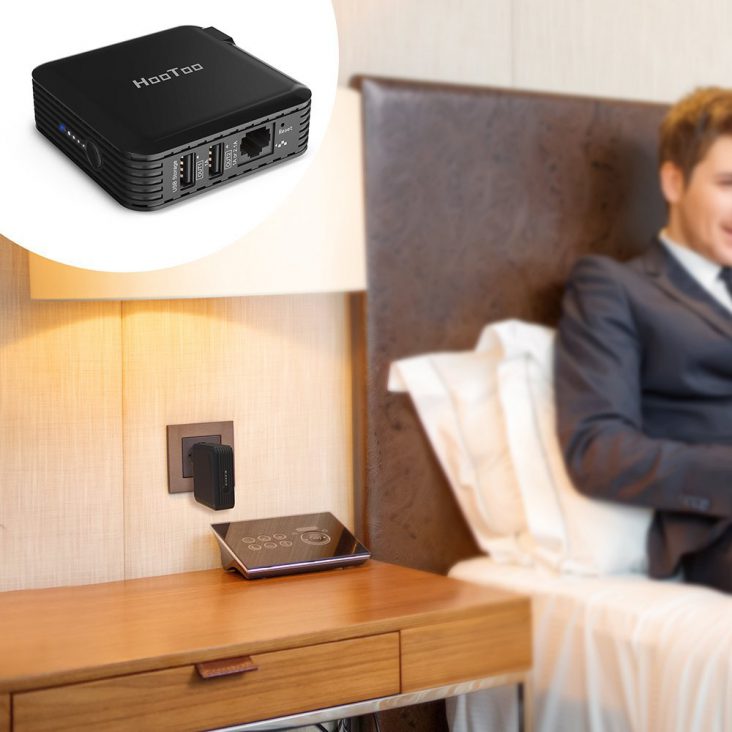 Nowadays when you are traveling, its probably not a problem at all to say that I will have internet access off my data plan and I can even hotspot it to share it with people traveling with me. Sounds convenient and you can stay online through your traveling.
But you may be at a place (or say in the hotel you stay) where internet is provided to you for free (or complimentary). Well if it is complimentary or free and it may give you good internet connection, why stress about using the data plan? However, some of this free/complimentary connection may have some sort of restriction like, you can only connect with one device at a time or you could only have internet access via the single LAN cable available.
You may end up using your data plan again if that is the case. But things could be much different if you have a travel wifi router with you. Many people may think that it is too troublesome to bring a wifi router with you as you may or may not need it. Plus it is mostly bulky hence better off save the baggage space for other items that is more needed during travel. How about a mini travel wireless router like the HooToo TripMate Elite instead?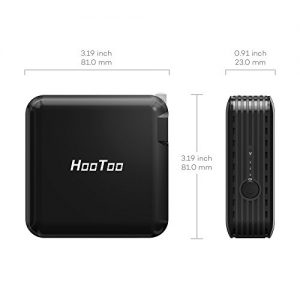 Yes this could possibly your tripmate as how it is being named, your TripMate Elite. Its just approximately as big as a standard power adapter.
And it would not just being a wifi router, you could use this device in different mode too depending on what internet connection option that you are given. Just to give you the idea of what sort of mode you can transform this small little device into.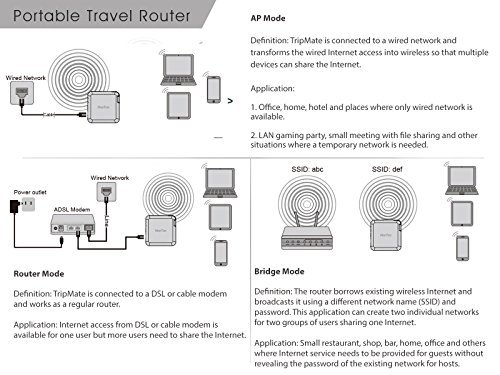 It could be of other use too, if it is not for internet connection purposes:
It could act as a

power bank

that gives you up to 6000mAh of power capacity so that you can charge your mobile devices while traveling.
It could serve as an

entertainment streaming provider

. For example, stream your videos, photos, and music to your connected smartphones, TVs, media players, TV stick, and other DLNA devices (for example via the USB ports available).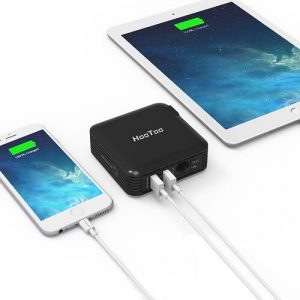 So again, I like the fact that it has the idea of it being small enough so that you can conveniently bring along with you whenever you are traveling and it is definitely in my book of being a multipurpose device that will bring convenience to you.
Tech it out your cool little tripmate for its additional detail and good price @Amazon!