CulCharge The Smallest Wearable 3-in-1 1000 mAh PowerBank – Not just an ordinary key chain
Its a key chain! No its a power bank! No its a charging/data cable! The truth is, CulCharge 3-in-1 Powerbank for iPhone or for Android is a key chain + power bank + charging cable + data cable. All in one tiny key chain.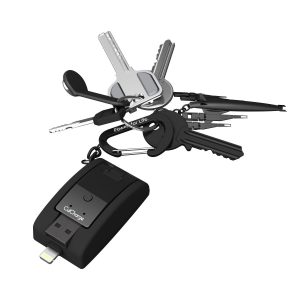 Some of us may find it inconvenient to bring along a bulky power bank (they are some in smaller sizes though) or extra cable (for charge/data transfer) when you are away from home. However, pretty sure that you will at least bring along your house key. Otherwise, you would not be able to lock or unlock the door at home. The CulCharge smallest wearable 3-in-1 1000mAh power bank gives you a key chain solution so that you can attach it along with your house (or car or any other) key and yet, it could still act as a power bank for your phone or portable devices cum charging cable or data transfer cable. How convenient!
Looks at how it can be transformed into the different functionality from being a key chain originally:
1000 mAh power bank
A data cable as itself
A charging cable as itself
Bonus – a key chain!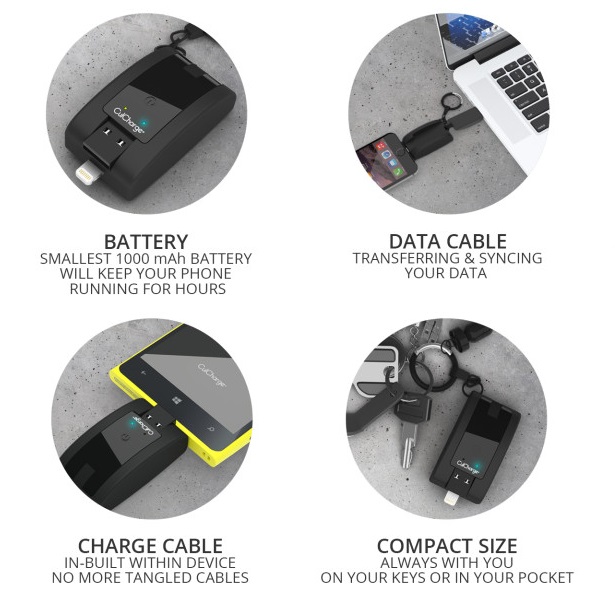 It comes in two model, one being an iPhone compatible and another being the Android/Windows compatible instead. Tech it out the detail and prices of these small convenient device here for Android compatible (or here for iPhone compatible instead).